2021 Payment Strategies – Download the Presentation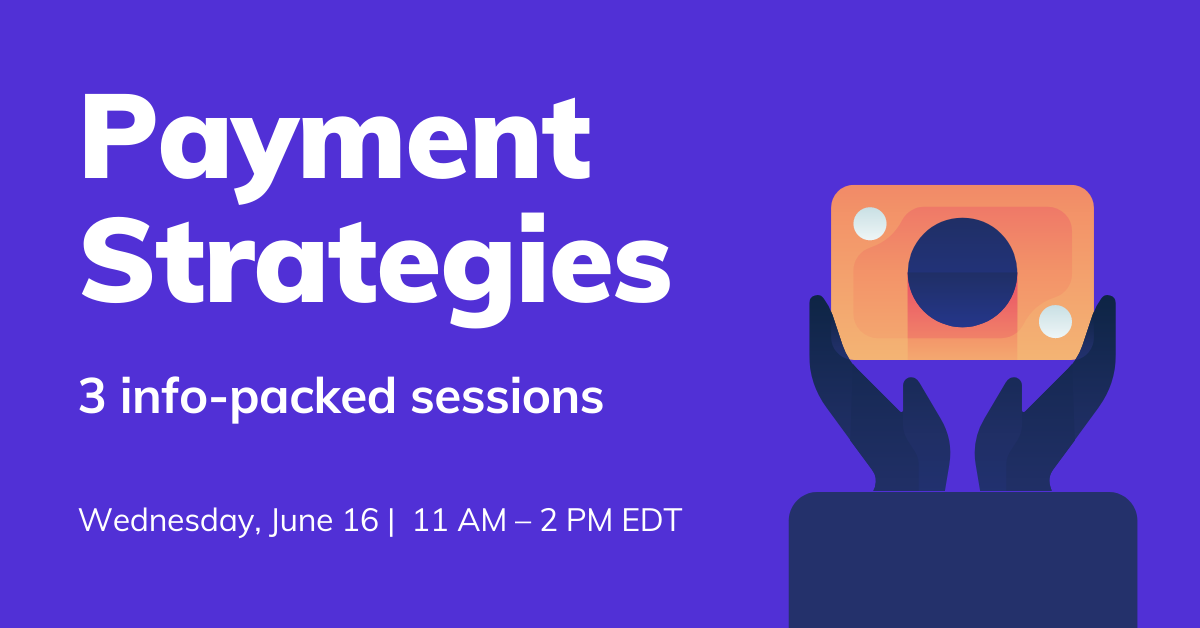 Thank you for attending DMAW's "Payment Strategies" and thank you for your feedback!
Check out some of the other popular upcoming DMAW events here.
A PDF of each presentation, along with a recording of each session can be found below. To watch a recording of one of the sessions or to download one the presentations, click on the session information below.
Wednesday, June 16 | 11 - 11:55 AM EDT
Donation Processing: What technology is available to manage check donations? - Tiffany Fortier, Business Development Director, Deluxe
Wednesday, June 16 | 12 - 12:55 PM EDT
The Anatomy of a Reply Device and an Online Donation Form – tactical details to optimize payment processing - Brenna Holmes, Principal & Senior Vice President, CCAH
Wednesday, June 16 | 1 - 1:55 PM EDT
Panel discussion on forward-thinking payment methods, trends, donor/consumer preferences, and critical issues like fraud prevention:
Insights from a tech expert, what's working, what's on the horizon -  Lily Ickow, VP, Payments and Online Fundraising
New research findings on consumer perceptions to present and compare to previous trends - Brad Smith, Senior Director, Industry Engagement and Advocacy, Nacha
Innovative payment strategies – learnings and priorities - Steve Kehrli, Senior Vice President of Development, PETA (People for the Ethical Treatment of Animals) Foundation.
Moderator: Seth Merritt, Director of Business Development, Jackson River / Springboard
Thank you to our sponsors!