ANNOUNCING!
2023 DMAW Hall of Leaders Award
Call for Nominations
Deadline for nominations: Monday, May 15, 2023
The DMAW's Hall of Leaders is our association's highest honor. The origins of this award go back more than 60 years and have included such industry greats such as Allison Porter (2017), Hal Malchow (2013), Roger Craver (1986), Richard Viguerie (1972), and Austin Kiplinger (1987). Previously known as the Professional Man of the Year, Professional of the Year and the Award for Distinguished Achievement, the award was renamed in 2014 to acknowledge the breadth and depth of luminaries that have been honored.
Is there a professional you have worked with who has been impactful in your life and in the industry, so much so that the individual needs to be recognized for their amazing contributions? Here's your chance to recognize that individual… nominate the professional for the 2022 Hall of Leaders Award.
It's easier than ever to nominate a professional!

Just click here to use an interactive pdf: 2023 DMAW Hall of Leaders Nomination Form
OR
Click here to complete an online form: 2023 DMAW Hall of Leaders Call for Nominations 
The Award is based on the following criteria:
Current membership and a high level of personal involvement (Committee Member, Event Volunteer, Board Member, etc.) in and dedication to the activities and objectives of the DMAW;
Notable individual accomplishments in their professional career spanning at least 10 years;
Demonstrable contributions made to furthering knowledge and careers of direct marketing professionals through mentoring, teaching, writing, etc.;
Recipient of national awards, individual recognition, recognized competence, or major contributions to other direct marketing organizations;
The award is given to an individual, not a company, organization, or group;
Nominations are only valid for one year and do not hold over. You may re-nominate a candidate who has not previously won.
We have a rigorous vetting process for candidates that takes a couple of months. So, all nominations must be in by the deadline, Monday, May 15, 2023.
Any member of DMAW can nominate a candidate for this award. The Hall of Leaders Steering Committee will do the work of acquiring the information and interviewing the person for details. You just need to let us know that this person deserves to be recognized!
The Honoree will be announced in September and recognized at our annual awards event, The Best of Direct, on Wednesday, November 30 at the National Housing Center.
SAVE THE DATE: 
Best of Direct Gala
Wednesday, November 29, 2023
National Housing Center in Washington, DC!  
Best of Direct is a fantastic recognition award event, as well as a great kick-off party for the holiday season! It's a phenomenal way to celebrate the year-end with colleagues and friends, as well as looking forward to a new year!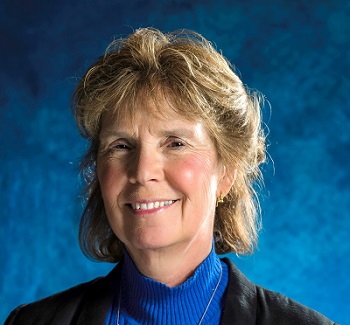 2022 HALL OF LEADERS AWARD RECIPIENT:
Tracy Lea, CFRE
Vice President, The Harrington Agency
While still in junior high, Tracy Lea fought to pass the New York Fair Housing Act. She handed out petitions to her classmates, standing on an improvised "soap box" shouting at classmates about the need to pass the bill. The school was not happy with her homemade activism and Tracy was suspended.
Fortunately for us, that suspension did not deter Tracy — in fact, it seems to have done just the opposite. Since then, Tracy has been a tireless community advocate, volunteer, and fundraiser. Looking back, Tracy says, "I guess I just never stopped advocating for what needs doing".
During high school and college, Tracy volunteered for Upward Bound, working with high schoolers to help make secondary education a reality. She was also a member of the infamous Nader's Raiders squads where she volunteered to help pass Vermont's "tooth fairy bill", one of the first dental health bills for children. Later, Tracy went on to what was affectionately called a "street worker" – a social worker working the night shift.
From there, Tracy worked at a social service agency focused on preventing youth from entering the judicial system. As the Executive Director, Tracy had to fundraise and got hooked on "asking and procuring!"
She honed her fundraising skills at the Harvard Business School, Tufts University, and Tufts Medical School. Many of us can attest to Tracy's accomplished fundraising abilities — Tracy never shies away from asking for a sponsorship or donation. By the end of the call, she not only has secured your contribution but often with an upgrade!
Tracy then spent over 20 years in the world of tele-fundraising before branching out to direct mail and digital fundraising. Along the way, Tracy also served on nonprofit boards and was a consultant assisting with board development and capital campaign feasibility studies.
During this time, Tracy and her family moved to a farm in rural Maryland, where they could enjoy the tranquility of life away from the city, miles and miles of biking paths, a herd of goats, and acres of land (luckily, for Tracy, it is mowed by her son, Syd). For Tracy, this also meant a permanent transition to working from home— or, rather, "telecommuting" as it was called back then. Tracy set up an in-home office, with a desktop computer, land line, and fax machine. In fact, Tracy was one of the first people in Talbot County to have a fax machine—the Clerk of Courts called her one day to send a fax on their behalf.
Today, Tracy is VP at the Harrington Agency (and has upgraded her office with a laptop, tablet, and her ever-present BlackBerry). As one of the founding members of THA, Tracy is known for her commitment to her clients, dedication to her colleagues, and desire to test and innovate—Tracy was talking about QR codes in 2018 – two years before the pandemic!
At THA, Tracy works with organizations to never settle for the status quo and keep pace with the ever-changing fundraising landscape. Tracy also encourages clients to make the necessary investments to sustain them for the future, including upgrading their technology and digital programs. (Even though Tracy is still on satellite internet, which is about as fast as dial-up. She's patiently waiting for Starlink to "save" the residents of rural Carroll County by providing high-speed and affordable internet. Her next advocacy undertaking – access to reliable and affordable high speed affordable broad band for all.)
Tracy also makes time to chair the Special Olympics International Cycling Resource Team as well as direct the Special Olympic Maryland's cycling program. As a former Chair of USA Cycling, she is a vocal supporter of para-cycling both here in the US and in Cuba. She also serves on the US Rowing advisory group for athletes with Intellectual Disability.
Her work with the DMAW speaks for itself. Tracy is a former DMAW President, board member, Bridge Co-Chair, and Bridge Steering Committee member. In addition, she's a member of the MAXI committee and is always quick to raise her hand for DMAW.
As a lifelong learner, Tracy strongly believes in the DMAW and the opportunities it provides for continuing education and making essential connections. Tracy especially values DMAW's role in learning how to be a change agent.
When asked about her most impactful DMAW contributions, she recounts the following:
Asking Target Analytics' owner and director Chuck Longfield, not just once but 3Xs, to donate their services to kick start the all-important benchmarking reports that nonprofits have grown to depend on.
Her brazen ask to Mike O'Hara to fund the last DMAW luncheon, in conjunction with the annual conference.
Staying committed to the MAXI Awards, keeping them relevant, and meeting our community's needs.
Tracy is, as always, being modest. Her impact on DMAW and the industry is immeasurable.
"It has been a privilege to work with Tracy as we've built the Harrington Agency. Tracy pushes all of us—our team, our clients, and our industry to be better and do better. Well before the advent of donor journeys, Tracy was teaching us to look beyond our fundraising programs and think about the holistic donor experience. Tracy has long been an industry and DMAW leader. I'm thrilled she's being recognized in the Hall of Leaders for all her accomplishments." – Jessica Harrington, President, the Harrington Agency.
Previous DMAW Hall of Leaders Award Recipients
1993
William T. Armistead*

1992
Catherine R. Lincoln
1989
Jordan M. Lowenstein*
1979: John Carlin*
1978: Gwen Fitzpatrick*
1977: Paddy Skinder
1976: Bob Ames*
1975: Robert Warfel*
1974: Eileen Charney*
1973: Orville Shirey*
1972: Richard Viguerie
1971: Dorothy Kerr
1970: Roland Kuniholm*
1969: John Jay Daly*
1968: Jim Dimond
1967: Stan Mayes*
1966: Edwin Riley*
1965: Ralph Ives*
1964: Ferd Nauheim*
1963: Guy Yolton*
1962: Anthony Gould*
1961: Jack Fauntleroy
1960: Troy Rodlum*
1959: Boyce Morgan*
1958: Rodney Daffer*