Welcome to Direct Marketing Association of Washington
DMAW members are nonprofit integrated direct response fundraisers, marketers, and engagement advocates. We offer educational programming, networking opportunities, and professional development. Our community includes anyone who works with or for nonprofits to better engage their members and supporters as well as those who aim to foster the next generation experts in this field. We look forward to meeting you!
We understand many of you are still working from home (like we are!). That doesn't mean, though, you should miss out on all the "in-office advantages!" Please make sure we have your home address for mailing our newsletter, Marketing AdVents and the 2021 DMAW Sourcebook.
It's easy to do – create your account (if you haven't already) – just click here for instructions.
Once your account is created, to receive mailings at your home you can add your home address to your account.
While you're in your account, upload your photo – which is found just below the DMAW logo where it says "Logged in as:" – we love to our member's faces!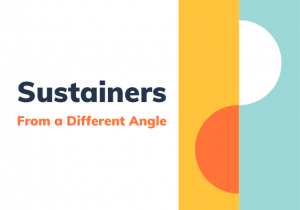 Blogs At the end of September, DMAW organized its first Sustainer Week. It consisted of a session every day, totally focused on sustainers (of course),…
Read More
Get Involved!
For information on sponsorship or volunteer opportunities, please contact Ann Walsh at ann@dmaw.org or call 703.689.3629