Bridge 2023: Amplifying Nonprofit Fundraising
"Let's Get Ready to Rumble!" This phrase launched into my mind as I returned to the National Harbor Gaylord Convention Center for a fresh year of Bridge. Thaddeus Bullard, also known as Titus O'Neil in the WWE world, exclaimed this same opening line from the main stage as the surrounding crowd thunderously cheered. Bridge 2023 offered another year of gathering as a community, absorbing the latest industry intelligence, and improving non-profit fundraising. While aiming to elevate strategies and techniques, the annual conference creates a dynamic space to strengthen relationships and foster connections for a transformative future. Bridge amplifies professional progression through insightful sessions, notable keynotes, and constant networking opportunities.
To begin, the conference featured an array of insightful sessions and workshops, covering diverse topics that are crucial for success in the non-profit sector. Industry experts and thought leaders shared their experiences and insights on effective fundraising methods, leveraging technology for outreach, building meaningful donor relationships, and adapting strategies to meet changing donor behaviors. A notable highlight of the conference was the spotlight on technology's role in modern fundraising. Attendees explored tools that enable non-profits to engage donors while harnessing data-driven insights. These workshops equipped professionals with the tools they need to enact positive change within their respective organizations.
Also, Bridge 2023 drew notable keynote speakers who captivated the audience with their inspiring stories and actionable advice. Renowned philanthropists, business leaders, and social entrepreneurs addressed the gathering, shedding light on innovative ways to tackle challenges and make a lasting impact. Rhea Wong encouraged fostering a growth mindset, which she shared is the key to unlocking exponential growth. Participants left speakers with a renewed sense of purpose and clever ideas to implement in their own organizations.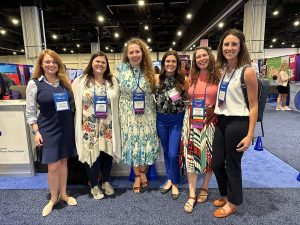 To continue, National Harbor buzzed with energetic networking sessions that allowed attendees to connect with like-minded individuals and organizations. Professionals seized the chance to exchange ideas, collaborate on potential projects, and expand their professional circles. These interactions fostered a vibrant atmosphere of collaboration and shared purpose. The welcoming reception in the Cherry Blossom Hall was the perfect opener to assemble. The reception included a variety of vibrant arcade games and areas for delicious refreshments. The event set the tone for the entire week's success in making connections.
As Bridge 2023 ended, participants left National Harbor with a wealth of newfound knowledge, invaluable allies, and a renewed passion for advancing their causes. The conference successfully empowered professionals in the non-profit sector to tackle challenges head-on and drive positive change through effective fundraising techniques. Real-world success stories from various non-profits provided attendees with tangible examples of innovative approaches, creative problem-solving, and the power of community engagement.
Bridge 2023 undoubtedly created a lasting impact on professionals in the non-profit world, providing them with a platform to learn, connect, and originate ideas. By fostering a collaborative environment, highlighting technological advancements, and sharing impactful case studies, the conference amplified the non-profit landscape, ensuring that emerging leaders are equipped to make a meaningful difference in their communities and beyond.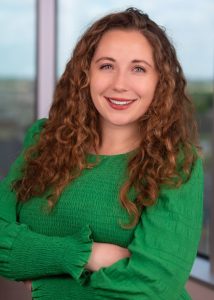 Victoria Vincent is a versatile nonprofit growth accelerator living in Washington, DC, and is the newest member of the DMAW Young Professional Advisory Board. She is currently the Sales Operations Manager at RKD Group and is reachable at VVincent@RKDGroup.com. For more information about the YDMAW, you can click here.