Want the best data strategy? It's all about relationships.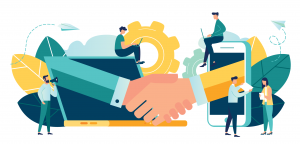 Let me start with a confession: I've often been guilty of coming up with creative tests and presenting them to my list brokers, asking them to whip up a universe to match. But this doesn't use the wealth of skills and expertise they offer!
One of my favorite parts of fundraising is cracking the mysteries of acquisition, and that's why I love List Bazaar. Where else can you find so many list professionals in one spot, each with a new clue to finding prospects?
I was especially excited to attend this year because I had great acquisition successes to report on with Heifer International. For decades, Heifer's acquisition workhorse has been their Holiday Catalog. Prospects choose the gift of an animal that will help hungry families learn farming and lift themselves out of hunger and poverty.
But we wanted to reach more appeal-responsive donors who would convert to monthly givers, so needed to look at acquisition in a new way. We needed big tests with big impact.
This is where our partnerships became critical – we needed new audiences as well as new messaging.  Our friends at Data Axle identified key test markets, then our Lautman team developed messages and formats for each market. This data-driven strategy helped us harness the power of lists first!
These three tests gave us our biggest learnings:
Thankful for Farmers
List strategy: Heifer's donors want to support farmers at home as well as abroad, so we targeted farming, gardening, organic and new age living, healthy food, and domestic hunger relief.
Creative: Farming is at the heart of Heifer's mission. Heifer teaches families all over the world how to raise animals and grow successful crops. Talking about hunger at Thanksgiving is a strong fundraising message, so the language and design emphasized gratitude and a warm family feeling.
The letter included stories of small family farmers Heifer helped in Arkansas. The package also included a recipe card, address labels, and a Goat Tote offer. Farms were in the news during the pandemic food shortages, so this showed how to help our neighbors during uncertain times.
Results: With a strong response rate and average gift, we added a co-control!
High Dollar Invitation
List strategy: As part of our work to increase long-term value, we wanted to include a test that would yield a higher initial gift. This small pool of high dollar lists can yield fantastic average gifts, so we tried $100+ exchange lists as well as high dollar versions of Heifer's most successful models.
Creative: This test had a cultivation feel – the closed-face envelope was designed like an invitation and the letter had a personal tone, assuming the reader's compassion and generosity. It showed that a donation to Heifer will give a struggling family unlimited potential to thrive, especially during the current global health crisis. A benefit insert included the $1,000+ Partners in Hope level, and three photo cards showed children Heifer has helped.
Results: This new format and higher ask string paid out in an extraordinarily strong average gift! This added valuable new donors to the file, who will show a strong return on investment.
Love Your Neighbor
List strategy: The Christian market is a huge universe with big rollout potential! We targeted the best selects in religious organizations, domestic and international relief, publications, schools, and modeled lists with Christian overlays.
Creative: This test used Christmas language and imagery to focus on the importance of the holiday, inspiring donors to be generous. It connected Heifer's message of fighting hunger to the Christian values of helping those less fortunate, and encouraged donors to put their faith into action. It included prayer cards to carry, and offered the Goat Tote.
Results: This test was an amazing success! It TRIPLED the response rate and yielded a very high average gift, giving us a strong new co-control!
Every time we go to List Bazaar, it strengthens our relationships with our list brokers. We learn more and more about the ideas they bring to the table, which helps make our strategy even better. These partnerships help us budget for the year as well as for each campaign, so we can create more opportunities for growth!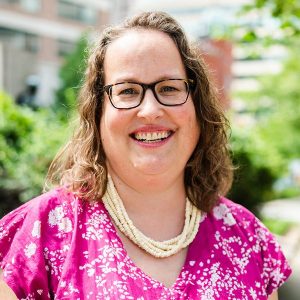 Margaret Romig, Account Director, Lautman Maska Neill and Company
Margaret Romig is an Account Director at Lautman Maska Neill and Company, a full-service fundraising consulting agency. She has 21 years of multichannel fundraising experience, managing successful acquisition, active, lapsed and upgrade strategies, and also brings list brokerage and management expertise to her clients. She is thrilled to co-chair DMAW List Bazaar in 2024!