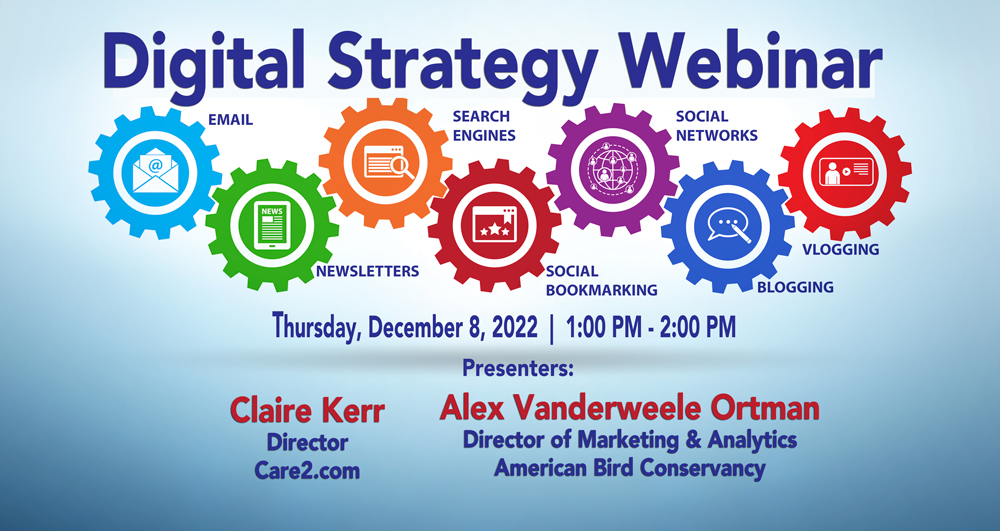 Reignite The Love, Boost The Support
Retention of current supporters and reactivation of lapsed ones is always a key goal for any nonprofit organization. Especially since estimates say you can expect 10-30% attrition on your email and phone file every year.
You might be tempted to think it's inevitable that your supporters will stop responding, but don't fall into despair! A well-planned retention and reactivation strategy can make a huge difference to your response rates over time.
After all, it's more cost-effective to hold on to your current fans than it is to go out and find brand-new ones.
Consider these three pillars of reactivation and retention to reduce your supporter churn:

1) Clean up your data
Strict anti-spam measures mean you must follow list hygiene best practices to ensure good deliverability ratings as a sender. Most organizations protect their send reputation by suppressing inactive individuals who haven't opened or responded to your emails over a period of time.
Stop your active subscribers from going dormant by validating email addresses at the source or on a scheduled basis. Two examples of validation services for nonprofits include ZeroBounce.net and KickBox.com. Many content management systems and fundraising platforms for nonprofits now include address verification on fields for donation, registration, or event forms. Check with your vendors!
What about people who have stopped checking an older email address but may be active on a new one?
Email Change of Address (ECOA) services are third-party processes that identify new email addresses for emails that have bounced or are inactive. They allow you to send a permission message to individuals identified by the service as having an updated email address. This is a simple way to help people follow you again on their preferred email address.
2) Custom retargeting on social media or display advertising
If you have a large enough inactive file that you're thinking of officially archiving them, try using social media advertising platforms as a way to re-engage interest from a custom audience of those supporters.
Platforms like Meta and Twitter allow you to target specific ads to your existing file. You can even create segments within that, for instance, inactive supporters or lapsed donors.
Ads can encourage your old friends to sign-up again for your list, follow you on social media, or direct them back to your website's content.
You aren't constrained to social networks with this technique, you can also target a custom audience with display advertising.
Products like LiveRamp can attempt to match your file of donors or supporters with existing digital identities. Retargeting your audience with advertising is especially effective when the creative used matches the images and content you're using in your scheduled emails.
3) Re-engage interest with branded digital activities
The "Marketing Rule of 7" is the old saying that it takes, on average, seven interactions with a brand before a purchase will take place.
This principle is often built into a nonprofit organization's "welcome journey" for new email subscribers. These journeys encourage new supporters to read impact stories, view videos, sign a petition, or take a survey before they encounter a donation ask.
The more your supporters know about your brand, the more affinity with your cause is built, boosting the likelihood that they'll convert with an action like making a donation. We see this theory in action on Care2.com every day thanks to the Care2 Cultivate platform.
Care2 Cultivate is a service offering interactive activities like quizzes, surveys, and polls to members of our Care2.com community who are also on a nonprofit client's supporter list.
When someone on a nonprofit organization's list visits the Care2 community, they are eligible to engage with a cause-branded quiz, survey, or poll.
Our research proves that engaging with interactive, branded activities will do more than reignite a supporter's interest in a cause they once cared about. It also leaves them more likely to support it with a donation.
As an example, Care2 Cultivate was able to generate over 1.6 million engagements for African Wildlife Foundation (AWF) in the first 12 months, reactivating over 100,000 previously inactive supporters, and generating over $300,000 in trackable donations.
You can learn more about these techniques and dive into more case study details in our upcoming DMAW webinar on December 8th.
And lastly, remember to never discount the value of your inactive list members. The individuals who cared about your work in the past are most likely to support you again in the future. Is your organization thinking about how you can help them feel engaged and dedicated?
Bio:
Claire Kerr, Director, Care2
Claire is a nonprofit veteran who has worked for organizations in economic development, education, and fundraising sectors. At Care2, she works with charities and nonprofits as they use digital channels to acquire new supporters. She has presented online, social & mobile fundraising best practices at conferences around the world, and also teaches 'Digital Strategies for Nonprofit Organizations' at George Brown College in Toronto.