Lunch & Learn: Using Mobile for the Red Cross Mission
Thank you for taking the survey. A copy of Lisa's Lunch & Learn presentation can be downloaded from here.
If you have any questions, please contact Eerik Kreek at eerik@dmaw.org.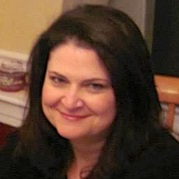 Lisa Kagel, Senior Director, Digital Engagement & Customer Experience, American Red Cross
In her current role at American Red Cross, Lisa and her team are responsible for helping the organization reshape the digital content delivery strategy, with a focus on digital marketing, personalization, content marketing, targeting, and customer contact to capture demand and increase acquisition and retention for fundraising, biomed, and training and certification, across the Red Cross digital ecosystem. Prior to joining the Red Cross, Lisa was Vice President, Strategy and Account Management at Empathy Lab (now EPAM systems), a digital strategy and consulting firm, where her experience included developing eCommerce and mobile strategies and tactics for a variety of ecommerce clients. Before Empathy Lab she held marketing strategy and strategic planning positions at Influence and G2 Interactive, developing digital business and marketing strategies across multiple industries for a variety of established brands. Lisa received her BA from Carnegie Mellon University and MBA from Washington University in St. Louis.