Production Week Speaker: Robin Perry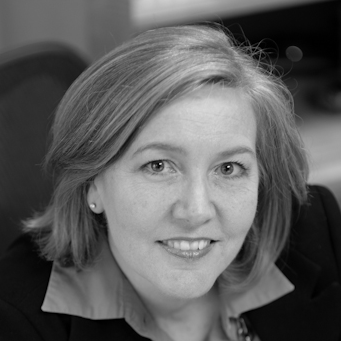 Robin Perry, Vice President Lautman Maska Neill & Company
Robin is an award-winning graphic designer and marketing professional who serves as part of Lautman Maska Neill & Company's Leadership Team. She spearheads the marketing efforts of the company and creates innovative solutions to client fundraising challenges.
Robin has worked in design, production and management for over 35 years for organizations such as PeTA, O2Collaborative, and National Geographic — both in the U.S. and abroad. As head of Lautman's in-house Art department, Robin leads designers in working with Account Teams to develop the visual identity of integrated fundraising campaigns for national, regional, and local accounts. Robin believes that — along with copywriting and list selection — design is an integral part of the success of any marketing program. She takes pride in designing campaigns that are appropriate for each organization, and that will make a positive impact on potential donors/clients.
Robin is actively involved in the industry — speaking, judging and volunteering. She is an active member of the DMA, DMAW and AIGA, and belongs to the ADC (Art Directors Club) and SND (Society for News Designers). She recently served on the Board of Directors of the DMAW/EF. Robin graduated with a degree in Design and Stage Management from the University of Virginia.
Register to hear Robin Perry speak on The Pre-Production Process on Monday, April 19 from 1 - 2 PM EDT!