2013 DMAW MAXI Award Competition
ANNOUNCING THE
2013 DMAW MAXI AWARD COMPETITION


Marketing Award for eXcellence & Innovation
sr
Deadline for Entries – 6:00pm, Friday, March 15, 2013
Click

ENTER

to read about the Rules and Applications.

Click

JUDGE

to learn about being a MAXI Judge.
Media Sponsors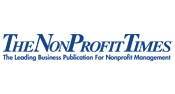 WHY ENTER THE MAXI COMPETITION?
Need a competitive edge in today's tough market!

Want to have your agency or company stand out among all others!

Want to add a success to your professional portfolio!

Want to demonstrate to your prospective and current clients, that you produce award-winning, results-oriented campaigns!
ENTER the MAXI Award Competition!
More than just a contest for cute art or design, this is a competition for real direct response professionals who know that winning only comes to those who get results.
The Annual MAXI Award Competition is open to DMAW members and nonmembers. All entries are judged anonymously by practicing direct marketers – including a panel of out-of-town judges to ensure that all entries receive an equal chance of winning based on established criteria.
Since entries do not compete head-to-head, a small agency or firm is as likely to win as a national firm.
Step 1 – Read the rules! Download the 2013 DMAW MAXI Award Rules and read them carefully – you don't want to inadvertently disqualify your entry!
Step 2 – Compete an Application Form for EACH SUBMISSION. Download the 2013 DMAW MAXI Application Form* and complete it for your submission – we need to know who you are!
Step 3 – To select, click on the appropriate entry form below:*
10 Most Popular Ways to Get Your
MAXI Entry Disqualified!
10. Don't black out your agency's name.
9. Don't send three (3) samples with your entry form.
8. Tell us that a campaign had no expense!
7. The data in the results section and the data in the descriptive section don't match!
6. Don't send payment with your entry form.
5. Don't black out your agency's name! (Are you getting the point on this one?)
4. Select the multi-channel entry form and provide results for only ONE CHANNEL!
3. Don't complete an application entry form – who are you?
2. Don't provide all of the necessary data in the results section – or call it proprietary – Hey! this is a competition about results – we need the results!
AND, THE MOST POPULAR WAY TO BE DISQUALIFIED IS:
1. Don't BLACK OUT your agency's name!
Eligible campaigns must have been executed between November 2011 – December 2012 (except for the Workhorse, which requires 3 years of results).
*The Application Form and each Entry Form are pdf form fill-ins – you may fill them in on your computer, save them, print them and send the form in with your entry. You may also print out the form and clearly hand-write your information.
WHAT HAPPENS WHEN YOU WIN?
Gold, Silver and Bronze Awards will be presented at the MAXI Awards Ceremony, Wednesday, July 31, at the Gaylord National Hotel & Conference Center. As a winner you will be presented with an award engraved with words that mean a great deal to professionals in our industry: "In Recognition of Outstanding achievement in Direct Marketing."
Your winning work(s!) will be published in our annual MAXI Award book, on our website and in the following year's Sourcebook. Furthermore, during the 8th Annual Bridge to Integrated Marketing & Fundraising Conference, your award winning campaign will be showcased in front of thousand of top direct marketing professional gathered to honor and learn from the best talent in our industry.
SOMETHING EXTRA SPECIAL COULD HAPPEN
If the judges view your winning campaign as a BIG IDEA – meaning it scored high in results and was truly a successful campaign with strong creative, then you will be recognized again with the BIG IDEA AWARD!
COULD YOU BE A JUDGE?
Do you have the experience to be a MAXI Judge? The minimum professional requirement to serve as a judge is that you must have at least 5 years' experience in the direct marketing arena – if you have a specialty in direct mail, digital media, telemarketing or DRTV, be sure to let us know.
Click here to provide us your information. Our judging coordinator, Amy Sukol of Lautman Maska Neill & Company will be in touch with you by March 30.
DON'T MISS THE DEADLINE OF MARCH 15!
We look forward to receiving your award-winning campaigns and meeting you at the awards ceremony!