A Deeper Dive into Donor Advised Fund Marketing
A Deeper Dive into Donor Advised Fund Marketing

One of the biggest challenges we face as an industry is the consolidation of billions of philanthropic dollars into Donor Advised Funds. This has been heightened by the 2018 tax reform.
For instance, have you ever used a deadline on your Donor Advised Fund marketing for your year-end campaign? I certainly hadn't. After all, the purpose of Donor Advised Funds is to give donors the flexibility to receive their tax refund immediately, and then take their time deciding how to grant the money. That last aspect creates a problem for us as fundraisers: how to instill a sense of urgency with the donor concerning year-end giving, now that the donor's year-end tax break has become moot.
How to surmount that difficulty became clearer to me after I attended the Donor Advised Fund Lunch and Learn session on November 21st. As I discovered in this informative session, some of the larger Charitable Gift Funds, such as Fidelity and Schwab, mail thousands of checks in the month of December.
Your DAF donors must accordingly request their grants in early December to ensure the DAF has time to cut the check and have it received by your organization by December 31st. That deadline doesn't really matter to the donor for tax purposes, but prominently displaying a deadline highlights to the donor the importance to your organization of receiving the gift before the end of the year.
Does it matter if the deadline affords no actual benefit to the donor? I doubt it. It's certainly worth a try.
Other interesting tips from the presentation include:
Schwab Charitable Gift Fund donors must opt in to giving you their information, which increases the chance that they remain anonymous to you. Be sure to encourage DAF donors to provide their info so that they can be properly acknowledged for their generosity.
Make sure that you use the DAFdirect widget on your website, rather than just posting a link to the DAF page. The widget takes donors a few steps into the gift process where your organization is already the grantee.
Include a "I will make a gift through my Donor Advised Fund" checkbox on your reply device- and be sure to train your caging vendor on how to transfer this information back to you.
Ask your known DAF donors to name your organization as the "Beneficiary of the Account". That will ensure that their remaining funds are granted to support your mission.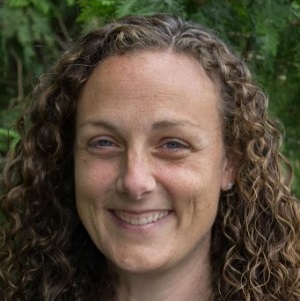 Danielle Trafton is Vice President, Client Services at NNE Marketing