#DM101: The Fundamentals of Innovative Marketing

This year, I think I am more excited than I have ever been for DM 101. The event is always energizing, and I love the opportunity to connect with new talent in our industry. After 2020, however, connections like these mean more. I also love the virtual format. Though it was necessitated by the pandemic, going online helps us reach even more people.
DM 101 is an immersive learning experience, taking each participant through the entire ecosystem of direct marketing – from creative, to lists, to data hygiene and processing, to production, to caging, to analytics, to digital marketing, telefundraising, and texts. The total package! As someone who has been in this industry for over 20 years, I can't speak highly enough about the program. I recommend it to everyone who is starting out in our profession.
Avalon will be leading two sessions this year: Creative and Digital Marketing. My session on direct mail creative will kick the week off on Monday, March 8. The big idea is that "creative" in direct marketing is about much more than a pretty package. The most successful campaigns – and fundraisers, for that matter – are those that inspire donors to engage with an organization's mission and support it financially.
This session will give you the 101 on how to do that. You will learn the primary fundraising program areas and strategies that work for each. Then we will dig into what makes a package great: the physical components of direct mail, important techniques, and, most importantly, how to figure out what works for your audience. If you have ever wondered how fundraising copy and design can motivate new donors to join a cause, upgrade their giving, renew their commitment, or return after a lapse – look no further.
On Thursday, March 11, my colleague Barb Perell will teach a session on Digital Marketing. One thing these sessions have in common is a commitment to innovative techniques that truly work. Even in digital, where everything is shiny, new, and fun to try, our ultimate goal is fundraising success.
Barb will teach you all about digital fundraising that works in sync with your other marketing channels. The big idea here is to create the fundraising equivalent of surround sound—using every channel well, to amplify your message and meet your goals. You will learn about digital techniques, how to maximize leads and drive traffic, and how to craft a great message. Equally important, Barb will outline what to test, how to measure outcomes, and which metrics matter most.
For both sessions, you can expect lots of examples, case studies, and inspiration. Whether you are brand new to direct marketing, or returning for some new tricks, this event is for you. If you are a seasoned pro, pass this info along to the newbies on your team!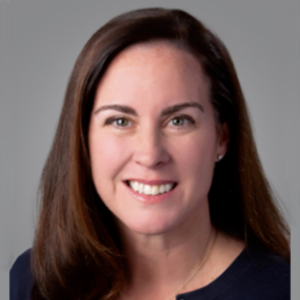 Allison Porter is the co-founder and president of Avalon Consulting, a full-service agency dedicated to helping progressive nonprofit and political organizations maximize their fundraising results—in the mail, on the phone, and online. Allison can be reached at allisonp@avalonconsulting.net.