Getting Started with Text Messaging: Part II

Everyone seems to be talking about text messaging these days! With 95% of Americans owning a mobile phone, more of us are "meeting people where they are" by using mobile (SMS) as a vital component of an organization or campaign's communications, fundraising, advocacy and field strategies. More and more nonprofit organizations and campaigns are realizing they need to include mobile (SMS) text messaging in their digital and campaign strategies.
There are two types of mass texting that can be utilized by your organization. Here are some important differences to consider when deciding between peer-to-peer vs. broadcast text messaging platforms.
Capacity (i.e. How and Who)
As explained under the platform section, one of the primary differences between how Broadcast and Peer-to-Peer mass texting works is how the text messages are sent. For Broadcast messages, a single person can schedule or send an SMS message with the hit of a button to hundreds, thousands or even millions of people. For Peer-to-peer if you need to send one thousand messages an individual or several individuals must press send for every message that goes out. This is where assessing your resources comes into play:
Peer-to-Peer
People: You need more people (staff or volunteers) to send out the messages.
Time: You can't send out as many messages as quickly, so peer-to-peer isn't as great for rapid response.
Money: If you need more people to send all your messages (especially if you have a time constraint), then you may need to hire staff and that costs money.
Broadcast
People: You only need one person (and ideally a back-up) trained on how to manage your broadcast mobile program.
Time: You can send messages immediately or schedule them for the exact moment you need them to go out.
Money: You only need the salary of one staff person, who could also have other responsibilities outside of mobile.
Opt-In
One of the most important differences between Broadcast and Peer-to-Peer is the requirement of an opt-in from your message recipients.
Broadcast operates like an email program, in that you need to acquire permission (ie. an opt-in) from your audience in order to send them messages. This can come in the form of opt-in language on a website form, opt-in language on a print or digital keyword ad (ex. Text JOIN to 69866), or verbal acknowledgment of opt-in at an event when someone asks people to text a keyword to join a mobile list. That opt-in is followed by a text message verifying that same opt-in language:
Welcome to the [ORG NAME] mobile network!
We'll keep you updated on important issues.
Reply STOP to Quit, HELP for more info
Data&MsgRatesApply. Recurring Msgs.
Peer-to-peer does not need an opt-in and is not subject to the same FCC opt-in requirements because it is not categorized as mass texting since an individual is pressing send each time. This is why Peer-to-Peer is best used for voter outreach and acquisition. You can purchase a list and send messages to your target recipients.
So when considering how you plan on using each, consider who is your target audience. Is it your supporters and donors? Then you probably want to use Broadcast mobile and utilize your existing channels of communication to get them to opt-in to your mobile list. Or is it a specific group of people or voters you don't have an existing relationship with? If so, you'll probably want to use Peer-to-peer to reach them, provide or get the information you want, and maybe prompt them to opt-in to your Broadcast mobile list.
Cost
Another core difference is how and how much you are billed by Broadcast and Peer-to-Peer vendors.
The vast majority of Broadcast vendors bill by usage and have month-by-month or annual contracts. They charge you a rate based on sending a certain number of SMS messages during a particular period of time (typically a month). The monthly rate is usually a breakdown of the number of messages, overall platform costs, carrier fees and shortcode fees. The cost per text message usually is less than 2 cents and goes down if you sign an annual contract for more messages per month.
Plans vary with each vendor, but you can get an annual contract for approximately, $2,000/month* to send 100,000 text messages. If you have a list of 20,000 mobile numbers and send 3-5 broadcast messages a month to that list you'll send between 80,000 – 100,000 messages. Another thing to note is that many of the larger vendors require an annual contract.
For Peer-to-peer vendors like Hustle or Relay you pay per contact #, not per message. They can charge you either approximately $0.30/month* for each contact or as low as $0.15 per contact, depending on list size, the volume of messages and length of the contract. So let's say you have 20,000 contacts and are paying month-by-month because you only are running a 3-month campaign, then you'd be paying approximately $6,000 per month.  If you sign an annual contract that might drop down to $3,000 per month, but you are also paying for the list unless you have mobile numbers already. Some Peer-to-peer vendors now have a per message option, but it is around 8 cents per message, which is incredibly expensive (approx. $8,000/mo for 100k messages).
So when you look at your resources, if you have a wealth of staff or volunteers (people), a decent budget (money), but only 2 months (time) to do the outreach you need then Peer-to-Peer is the right choice for you.
What have we learned?
So once again, it's important to think about your specific needs, audience, and resources to determine the appropriate mobile tool/platform to use based on the circumstances. Ask the right questions.
These are all significant questions you need to ask yourself when deciding whether to use a Broadcast or Peer-to-Peer platform (or both!). Hopefully, I've answered many questions you might have with regards to starting or running your mobile program. If you have any additional questions feel free to email me at contact@smartasafox.org.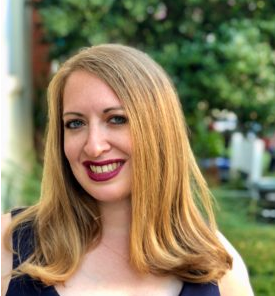 Sandi Fox has more than 11 years of digital strategy experience across multiple sectors, including government, political, non-profit, and private sectors. She has developed and managed innovative and effective digital outreach, advocacy and fundraising programs that emphasized results, engagement, deliverability, and audience growth.