Mastering mid-level starts with meaningful relationships
It may be easy to brush aside your mid-level donor program to focus on the many other things on your plate. After all, mid-level donors only account for roughly 1% of your total donor file.
But did you know, within that 1% is a gold mine of opportunity? For most nonprofits, mid-level donors account for 30-35% of total revenue. They also have the highest potential to upgrade to major donors or planned givers.
As you plan for the future, nurturing these donors will have a huge impact on your organization! Register and join me for my upcoming Mid-Level Giving Breakfast session to create or grow your program to its full potential!
In the meantime, while there are many factors that go into making a mid-level program successful, the one that makes the biggest impact is the relationships you build.
Building better relationships
A successful mid-level program must be founded on strong, meaningful relationships. Mid and major donor officers are in the relationship business, and mastering the human element of fundraising is essential to success.
It's about more than just the money. It's about getting to know some of your most valuable donors and the stories behind their passion for your organization.
Here are a few simple ways you can get started:
Reframe the way you view mid-level donors. Donors who make exceptional gifts want – and deserve – to be treated in exceptional ways. Reframe the way you view them. They're not another donor making a large gift, they're a person who is committed to your mission and making a difference in the world. Make them the hero of the story!
Stay away from scripts. It's hard to build deep relationships off scripts. While scripts have a time and place, it's best to leave them behind when talking with mid-level donors. Have real conversations with them. Get to the root of why they feel compelled to support your organization. That kind of conversation will pay off in the long run.
Show empathy and attention. Mid-level donors care about the organizations they choose to give to. You should care about them as well! Giving them a little extra love and attention will only deepen their connection with you.
Share their impact. One the biggest things that mid-level donors want to see is the impact that their gift makes. Whether it's through a personal phone call, handwritten letter or impact report, make sure you follow up with them once their gift has been made to share the amazing work they made possible.
Relationships are the foundation of your success, but the structure of your program and the way you manage and track relationships play critical roles as well.
Join me and my friend Christine Dittmer for our session at the Mid-Level Giving Breakfast on Aug. 26 to learn more about the keys to a successful program.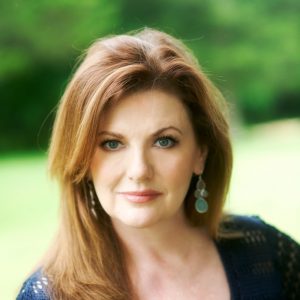 Karla Baldelli is the Vice President of Donor Engagement at RKD Group and can be reached at kbaldelli@rkdgroup.com.