Lunch & Learn – Unexpected Lessons: What We can Learn from our Fundraising Colleagues Worldwide
Download the November Lunch & Learn presentation by Jennie Thompson, Managing Director, Development, Planned Parenthood Federation of America. (Please note the embedded presentation videos are currently not available within the downloadable file. To view the videos, please view them separately online: Air Orchestra, BUND Tree Concert, and Pills that kill other people's pain.) If you have any questions about the November Lunch & Learn, or other program activities, please contact Eerik Kreek at eerik@dmaw.org.
About the November Lunch & Learn — Unexpected Lessons: What We can Learn from our Fundraising Colleagues Worldwide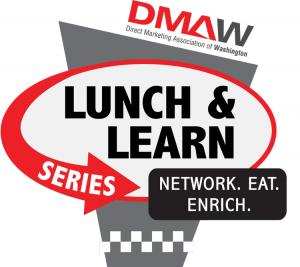 This lively tour of the fundraising environment and practices of countries outside the U.S. showed examples of innovation and inspiration from a wide variety of cultures, from both large and small nonprofits – all of which demonstrate the impact fundraisers are making around the globe.
Learning Objectives
What we can learn from practitioners who often have little experience, but lots of courage.
The importance of "what we can get done here" and how that trumps traditional "best practices."
Understanding that a mix of culture, experience and courage can lead to results that challenge our thinking and inspire our own work.
About the Speaker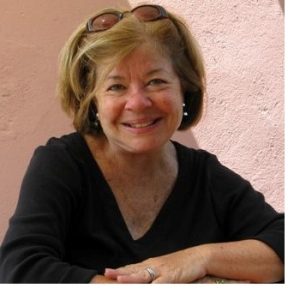 A recognized speaker, teacher and author, Jennie Thompson is Managing Director for PPFA's Development Division in New York, and has been a consultant and advisor to PPFA for more than 30 years. She is a frequent speaker and trainer on fundraising, organizational development, and communications strategies affecting the not-for-profit sector.
Throughout her career in fundraising, Jennie has guided the fundraising of many of the largest membership organizations in the United States. She was a founder and Managing Director of Craver, Mathews, Smith & Company, (CMS), the progressive fundraising and membership development agency in Washington, DC. For twenty years, Jennie guided CMS's pioneering work in using direct response media to raise money to effect social and political change. Since 1995, Jennie has worked as an independent advisor to nonprofit organizations throughout the sector.
Jennie is Past-Chair of the Board of Directors of the Resource Alliance (1997-2000); and was re-elected to the Board in 2009. She has served as a volunteer Board member of the Association of Direct Response Fundraising Counsel (ADRFCo) in the United States, and a member of the Ethics Committee of the Association of Fundraising Professionals (AFP). Jennie has also served on the Board of Trustees of Action Aid International-US, a leading international development charity, based in Johannesburg, South Africa.