Are you ready for the next level of thinking?
Direct Marketing 201: Strategy, Metrics & Multi-channel Marketing
Did you learn how to immediately improve response rates, save money and eliminate mistakes by acquiring new ideas on creative testing, multi-channel integration and incorporating cutting-edge perspectives on database management and analytics? You did if you were at the SOLD OUT DM 201 Conference.
If you missed out, then this blog series is for you.  Our outstanding speakers have been kind enough to share their key takeaways.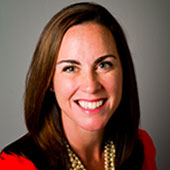 The Strategy and Metrics of Creative Testing
Allison Porter, President, Avalon Consulting
Takeaways:
In this presentation you will learn how to test, what to look for, and when to re-test.
When in doubt about the best techniques for your direct marketing program, test to create the data-driven answers you need.
For many organizations, testing the inclusion of a matching gift can dramatically raise revenue per thousand.
Other reasons to test covered here, include:

To engage beyond giving
To reduce costs
To settle an argument

Remember, the guidelines to ensuring the validity of testing results are important and a key to success.
Measure your test accurately by going beyond just "eyeballing":

A difference in results may be insignificant and within the margin of error.
Use a calculator designed to identify significant differences before determining a winning test.
Use roll-out costs to extrapolate the true impact of the test at full quantities.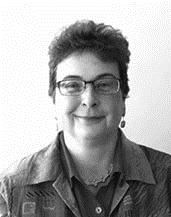 Metrics, Strategy, Implementation & Trends
Jeanette Cassano, Senior Vice President, Belardi/Ostroy
Takeaways:
Personal Best Practices – implement your own Best Practices – your own education, increased awareness of competitors & marketplace, volunteer with organizations that feed your passion.
Key Metrics – Identifying what the key metrics are for an organization (# of New Dnrs, CP$R, Net/Dnr, etc.) are critical so that budget goals can be met throughout the year & every component of your strategy can be measured against them.
Important components to optimize – Packages, Seasonality, List Markets, Individual Lists, List/Package Optimization, and Testing.
Know what marketing is occurring in other channels and complement it.
Not only can all components of a mail plan be optimized but the mailer's merge can be optimized as well to maximize overall performance.
Trends in Charitable Giving are constantly changing – keep abreast of what is happening today and what is anticipated to occur in the future!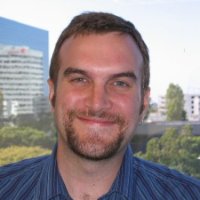 Multi-Channel Marketing – 28 Tips on How to Integrate for Fundraising Success
Barb Perell, Vice President of Online Marketing, Avalon Consulting
Mark Mitchell, Vice President of Business Development, SD&A Teleservices, Inc.
Takeaways:
In this presentation you will learn what multi-channel marketing really is and how to successfully integrate your campaigns.
Why is a multi-channel approach important in fundraising? The results do not lie.
Multi-channel marketing best practices are essential. Here is a preview of just a few that will help to avoid confusion and channel overload:

Follow-up direct mail with email;
Test cadence of email and direct mail touch points;
Test social engagement in direct mail; and
Test different thank you cultivation formats, etc.
Part 2 of Direct Marketing 201:  Data Processing, Analytics and Keeping Up with the [Karadashians'] Database will post next week!