Sip, Socialize, and Speed-Network with YDMAW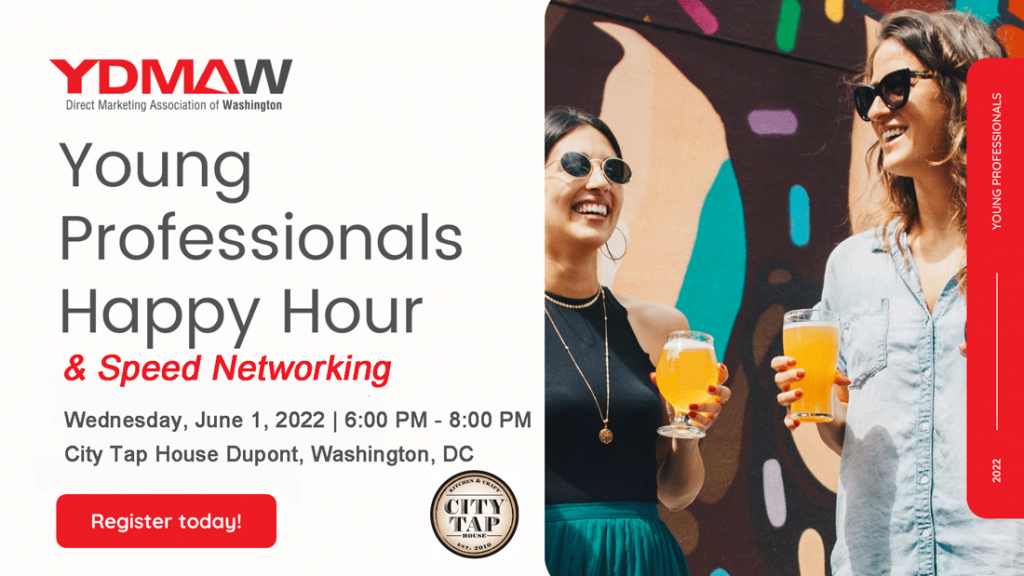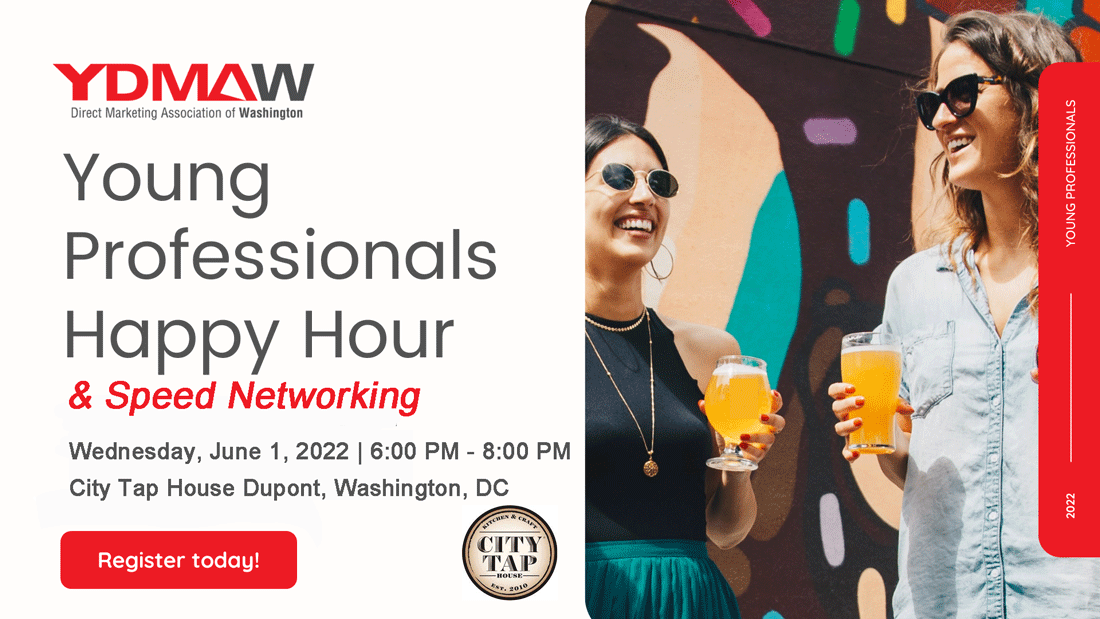 Sip, Socialize, and Speed-Network with YDMAW
Being a young professional in direct marketing can prove challenging when you're new to the industry. Everyone is seemingly already an expert and finding others in the same boat is daunting in a room full of strangers. This has always been a challenge, but that journey became even more difficult after the 2020 COVID outbreak when many companies went fully remote.  While it is important for us to safely start to mingle, build new relationships, and re-establish old connections, we are still finding ourselves in a position where that's much easier said than done.
For everyone who has felt or continues to feel this way—you are not alone! YDMAW is taking these challenges head-on by creating a young professionals space where we can meet others our own age with diverse experiences and similar ambitions.
So, if  you're interested in meeting with young professionals in the direct marketing community, mark your calendars for June 1 to join YDMAW for our speed-networking event where you'll meet peers who could be key to your future development, partners to collaborate and present with at industry events, and other young professionals eager to bounce ideas off one another. Not to mention we'll have drinks and appetizers!
This is a great opportunity to enhance your current relationships and build new ones. Maybe you'll meet a new friend that will help ease you back into professional networking, or find a new mentor to help you reach your goals. Click here to register for this upcoming event on June 1 from 6:00 PM – 8:00 PM, and stay tuned for when we announce the venue.
If you can't make it this time, don't sweat it, YDMAW has events planned throughout the year and additional resources you can take advantage of to stay in the know. Join our YDMAW Facebook group for further conversations, event postings, forums, and more, and be sure to keep an eye out for emails from YDMAW. You can find the full list of YDMAW Advisory Committee members below, each of them more than happy to provide additional information if you have any questions. We are also looking for more people to get involved with the committee and planning future events, so please reach out if you are interested.
We look forward to seeing you at our speed-networking event on June 1 and other future YDMAW events to come!
YDMAW Advisory Committee
Joe Goetz, NRCC
Rebecca Rich, Nova Label
Jessica Stober, Integrated Direct Marketing
Robert Fisher, The Harrington Agency
Zakeia Rodgers, Animal Legal Defense Fund
Tags:  Direct marketing, Young professionals, Networking, YDMAW, Networking events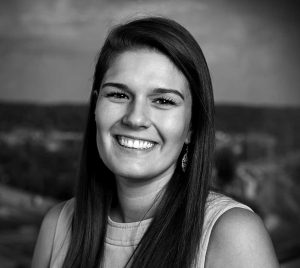 Jessica Stober is a Senior Digital Strategist
at Integrated Direct Marketing and
can be reached at 919-612-6647
or jstober@idm-dc.com