The Election is Over, Now What?

In theory, a webinar held 2 weeks after election day on learnings from this cycle, should have delivered the "over" in terms of the final result. Unfortunately, this was not to be. While all the votes were cast, the counting continued and even now the efforts to change the projected outcome continue.
Even though we wait for the final certified results, this election cycle delivered learnings that were shared by representatives from both sides of the aisle. The session was a wonderful Q & A with panelists Lyman Munschauer, Director of Digital, NRCC (R), Corey Greenblat – COO, PACtion (D); Will Black – Founder, Oxford Communication (R); and Stephen Paddock – Senior Acquisition Planner, Chapman Cubine Allen + Hussey (CCAH) (D). Heather Philpot of Data Axle served as moderator.
This election cycle will go down as having the most fundraising revenue generated of any election in history. Presidential candidates alone raised $3.7 billion as reported by the Federation Election Commission. Additionally, this election had the most votes cast for a President with 153.9 million votes as of 11/25/20 per CBS News. Many would agree that this election was the most divisive in modern times, and there was a good deal of pointing out the differences among us. Happily, within this session, both sides of the aisle agreed that good marketing is just that, good marketing.
Direct Mail: The session started with the age-old question, is direct mail losing its relevance and will dollars move to other channels? Simply put, No. Direct mail is not dead and remains a viable tool. No one platform reaches every possible donor. It was shared that President-Elect Biden generated $100 million via direct mail this cycle. Marketers need to go where their prospects will be regardless of channel.
Messaging: The use of digital and email messaging was prolific. There was no one message that worked better than others. Given the pandemic and sheltering at home beginning mid-March, all found that acknowledging trying times certainly helped spur individuals to donate. Lyman specifically noted that as their messaging was mirroring the news cycle, results were better. They went on to share that while policy messaging helps to open conversations, fundraising needs a more emotional message. Organizations need to incite an emotion to get someone to give. Relevancy and connecting with prospects/donors are key drivers to improve results.
COVID-19: Across the board, panelists saw increases in giving from all channels despite the pandemic. There were some groups that reduced their efforts as they felt that appealing for gifts was insensitive given the pandemic. Those that did not cut acquisitions were rewarded.
Texting: Texting and Peer to Peer while still a new channel was used greatly this cycle. The candidates used this tool given its urgency and ability to be creative with messaging. Texting proved to be cheaper and more efficient than email or direct mail. This channel was a huge asset for both fundraising and voter contact.
Both Presidential candidates used texts to connect with would-be donors. Their tactics and approach were "like night and day". It was noted that Biden's messages were "personalized" while messages for Trump took "a brass knuckle" approach. The speakers agreed that both candidates did an excellent job with texts as they remained on brand and were able to fundraise as a result. Staying on brand and delivering messages true to one's organization are rewarded by recipients.
Described as the "wild west", panelists noted that the use of text messaging falls into what was described as regulatory "no man's land". Regulatory groups are not on the same page with this channel. It is suspected that this will change, but how is unknown at this time. Until any changes occur, the panelists will continue to use this channel.
Budget Stretching: Most campaigns do not have the budget a presidential candidate has. The speakers offered recommendations to help stretch budgets to be able to compete more effectively.
Leverage house data (lapsed, warm) as much as possible.
Political lists tend to be on the upper end of costs so partner with cooperatives to help find prospective audiences.
Use cheaper resources to grow your base, then build upon that.
Be smart and don't go for the "flashy" thing. Focus on growing revenue.
Don't settle for just continuing to do what you have been doing, consider earmarking some revenue to focus on expanding the base.
Tough Times: If the market is not as hospitable to your appeals as normal, the "knee jerk" reaction is to stop marketing. Our panelists agree that is the worst thing to do. By foregoing that acquisition or appeal, the impact of that decision will not be felt until the following year as the house file gets burned out. Prospecting is for the future, not today or this quarter, it is for the future.
Long Term Value: With cycles getting longer, whether campaigns looking at long term value or just revenue in the door is dependent on the candidate. Presidential campaigns are different due to term limits. Candidates with no term limits and committees are multicycle and should take a longer-term view. It was noted that this is why DCCC asks for $1 to get the donor in the door. DCCC then works to upgrade that $1 donor over time as it makes sense to do so.
New Platforms: ActBlue and WinRed were two of the new giving platforms noted for this cycle. Each allowed donors to give to multiple candidates. Panelists felt those platforms will stick around and likely grow/evolve over time.
Finally, the session closed with one last question - who is going to have a better fundraising climate in 2021? Spoiler, this is where unity stopped, and the answers were straight down party lines.
Corey – Democrats
Steve – Democrats
Lyman – Republican
Will – Republican
With the revenue generated during the 2020 presidential election, I suspect both sides will continue to be successful with their fundraising efforts.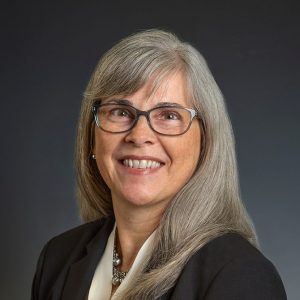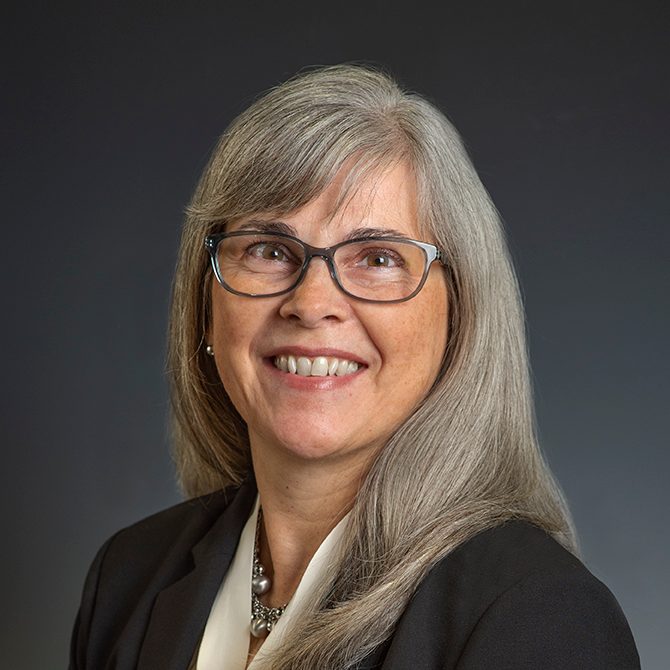 Denise Inglisa Hubbard is the Vice President/Director of Analytics for Names in the News a list brokerage and management firm serving the nonprofit community.