A 360 ° Approach to Data Strategy, Now Live Streamed

In case you haven't heard, the DMAW Data Strategy Forum on Wednesday, May 2, is SOLD OUT! If you're one of the lucky ones that were able to sign up and grab a spot, you are in for a treat. This year's theme is a 360° approach to your data strategy.
As we all know—whether it's non-profit, political, associations, B2C or B2B—the most effective campaigns are multi-channel. The use of data, and the intelligence it provides, is the cornerstone by which we build the most effective campaign strategies for our clients. You will learn how data modeling, analytics and AI is driving how we do business in the direct response industry right at this very moment.
If you didn't get a spot, not to worry. The DMAW will be live streaming this event due to popular demand. So on May 2nd, take the opportunity to tune in and hear from leaders in our industry on topics such as:
Digital solutions in an omni-channel campaign
The value of Google Grants
Discover how Facebook and other social listening strategies can work for you
Master Match-back Reporting & Attribution
And more!
During the live stream, you will hear from our keynote speaker and author of Think Like a Fan, Lee Elias, and get access to two Breakout Sessions— Learn from the Experts: Non-Profit Agencies that Specialize in Digital Marketing and Turning Web Traffic into Direct Mail Conversations. These presentations will provide greater insight into developing more effective marketing plans for your clients and will allow you to be a smarter fundraising tactician. Add these live-streamed presentations to your calendar now—you can find the full agenda on the Data Strategy Forum event page.
I hope you can join us for this exciting event!

---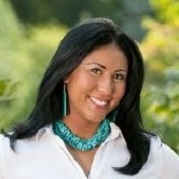 Heather Philpot is the Senior Vice President of Political and Nonprofit at Infogroup. She can be reached at Heather.Philpot@infogroup.com.