And the Maxi Goes to……Me! Jim Chmielewski
I became a Board member of the DMAW in 2011, but for more years than I can remember, I attended the Maxi Awards every summer.  For me, it is a very exciting time.  The awards kick off the annual DMAW Conference (for the last six years the Bridge Conference) and are a time for me to see old friends and mingle with some of our industry's most creative minds.  I view the awards as the Oscars of our industry.  The ceremony is a place where my colleagues and peers gather to receive acknowledgment for all of their hard work over the past year.   I have been an honored winner, a gracious loser and just an appreciative spectator.  However, whatever the result, I have always left just a little smarter and a lot more inspired for attending.
As a DMAW Board member, it was only natural that I take on the position of Maxi Award Board liaison.  Now I get to work behind the scenes as well.  I have participated in everything from committee planning meetings, entry log-ins to judging and set-up.  I have learned so much from the process.
Did you know:
Entries are truly judged by a panel of your peers
Every entry is judged a total of four times — three times locally in D.C. and once out of town
A group of four or more experienced "senior" judges review the results and pick the Big Idea winners
Every score sheet is sent to an independent auditor for verification
Every winning entry is displayed at the Maxi Award ceremony and in the Solutions Showcase at the Bridge Conference
There is a cocktail reception that follows the Award ceremony that will give you ample opportunity to get inspired and network with the winners
The next Maxi Award Ceremony will be on Tuesday August 7, 2012 from 4:30 to 6:30PM at Gaylord National Hotel and Conference Center at National Harbor.  I will be there to congratulate the winners, see some old friends and mingle with my fellow colleagues.  I hope to see you there and that this year's MAXI Awards leave you re-invigorated and ready to tackle the challenges of your everyday fundraising life!
____________________________________________________________________________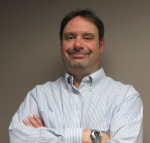 Jim Chmielewski is a current DMAW Board member and the Maxi Award Liason.  He is Vice President of Client Services for Public Interest Communications, one of the oldest and leading tele-fundraising firms in the country.  You can e-mail Jim at jim@pic1.com.