DMAW Member Appreciation Happy Hour & Trivia Quiz
by Elise Buck

What's so special about October 15th?  Some very important people were born on that day and it also happens to be when the DMAW is ripping the roof off of its annual Member Appreciation Happy Hour.  But getting back to those important people for a moment, can you name the following people without looking it up on the internet like I had to do?
Which famous athlete played for the Baltimore O's as a Pitcher and helped lead them to 3 World Series Championships?
What CEO saved a Car Company from Bankruptcy, and what is the name of the company?
What Singer, who sang with his Sister, has a last name that has something in common with Jesus?
Which famous Chef reinvented the word, BAM!?
Name the British Royal whose last name has something to do with her nick name?
Now Quickly – Please name the Organization who's ripping the roof off of its Annual Member Appreciation Happy Hour as a special thank you to the many member-volunteers who serve and help drive DMAW achievements throughout the year!?
Got all of the answers? Good! Write them down, along with your name, email and phone number, and bring it with you when you attend on Wednesday, October 15.  Your answers will be put in a drawing for one lucky member to win a free registration to a 2015 DMAW Lunch and Learn.  The winner will be drawn that evening and you'll need to be present to win!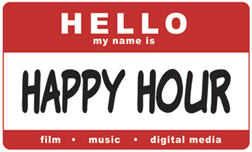 So don't forget Happy Hour, you know that magical twilight time each evening between the end of the workday and the night. Register at www.dmaw.org and put it on your calendar, Wednesday, October 15, from 5:30 – 7:00 PM at the Arlington Rooftop Bar & Grill.  This promises to be a fantastic event! Join your colleagues and friends in doing what we do best: networking, talking about what we do and just having a good time!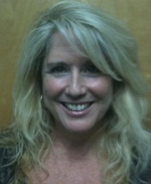 Will you be there?  I hope so, and I'll be sure to look for you. I'll be the quiet one in the corner, Elise Buck, MMI Direct, a 30+ year DMAW Veteran and attendee of a few of these over the years.