Why I'm Co-Chairing Digital Day Again (and You Should Join Me There)
by Jared Schwartz, Vice President, Strategy & Innovation Beaconfire RED
"Why I'm Co-Chairing Digital Day Again (and You Should Join Me There)" is reposted with permission of the author.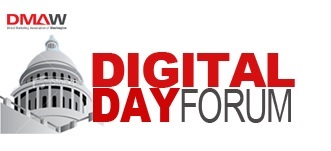 This will be my 3rd year involved with DMAW's Digital Day and my 2nd year as the conference's co-chair. It's been very rewarding to watch Digital Day grow and continue to deliver on our vision of offering an affordable and local opportunity for non-profit marketers and digital agencies to discuss the challenges we all work to solve every day.
October's conference looks like it will be our best yet. We've never received so many session submissions, seen so many early-bird registrations or had as many sponsors. Like last year, the conference will be a mix of presentations and facilitated small group discussions and is packed full of great topics and excellent speakers. The conference will be held October 18 at the Digital Architecture Center in downtown DC and you can see the full program here: https://www.dmaw.org/2016-digital-day-forum/.
Beaconfire RED is proud to be part of the 2016 DMAW Digital Day. We wanted to make sure that non-profit organizations had an opportunity to attend and that is why we worked with the DMAW to offer a steep discount for non-profits. Several Beaconfire RED digital marketers and fundraisers will be at the conference including Sara Hoffman (leading a session on Google Analytic tag management), Rosa DelAngel (facilitating a discussion on acquistion tactics) and Liz Murphy. I hope you can join us there.
It's a one-day home run for digital marketers that can give you a full year's worth of new ideas. Join us if you can on October 18.
Learn more about Digital Day and register at: https://www.dmaw.org/2016-digital-day-forum/.
---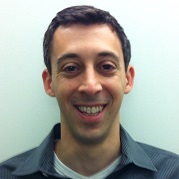 Jared Schwartz is an innovative thinker who helps progressive organizations increase their digital footprint and integrate emerging technologies and new media strategies into their core mission. Jared has led multi-faceted teams of developers, designers and new media marketers in the non-profit and political sectors. Jared is currently the Vice President of Strategy & Innovation at Beaconfire RED and brings his experience and vision to their nationally recognized non-profit clients. Jared is also a founding partner in Pinaxis LLC; a start-up that develops award winning innovative and user-focused web applications for the Health IT sector. Jared has been a keynote speaker at both technology and political trade conferences and is a frequent trainer and guest lecturer at conferences like SXSW, NTC, DMA, ASAE and TAG.