Leveraging Telemarketing to Fuel Sustainer Growth and Retention
We're all friends here, right? So I'm going to let you in on a little secret.
Almost every smart, thriving organization fundraising out there in the wild nonprofit jungle has a pretty key strategy in common. They are laser focused on growing and cultivating their monthly giving program.
Seems like a no-brainer, right? Your donors already love you, and now you're going to help them take their commitment to the next level. And heck, you're not only generating net revenue each month, you're upgrading and retaining donors! It's the Holy Grail of fundraising, and we've found it.
But it's not always quite so simple.
Here's why:
If you want to see monthly giving take off, you'll have to use the phones. I'm just going to say it. You're going to have to leverage telemarketing.
Telemarketing is the still one of the best ways to grow your monthly giving file. But, it's time for some real talk. Telemarketing is expensive and complicated. Chances are, there are some folks in your organization who are really not fans.
If you're a smart marketer, you're nodding your head and saying, yeah… but the risk is totally worth it! We agree, and that's why we've put together our September Lunch and Learn.
We want to give you all the information you need to leverage this channel to build the best sustainer program possible.
A few topics we'll cover include:
Key strategies for ramping up sustainer growth via the phone;
A plan for effectively targeting your monthly giving donors;
How to get the most out of every call; and
Ideas for cultivating and upgrading monthly givers
We have a couple of great speakers lined up to share their stories of success.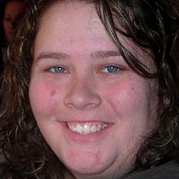 Molly Barker is a high-powered political fundraiser who has truly seen it all. For eight years, she managed one of the biggest monthly giving programs in the country as the Deputy Director of Marketing at the DNC. In her current position as Marketing Director for Hillary for America, she has launched an aggressive bid for monthly giving most organizations would envy. And in the early days of her career, she even recruited sustainers for nonprofits as a caller!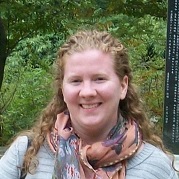 As a Vice President at CCAH, Meg Kross Lee has helped build extraordinarily successful fundraising programs for her clients. She's an industry veteran and a self-professed data geek. And, she is absolutely obsessed with building solid operations and systems that lay the groundwork for long-lasting success.
So go ahead and block your calendars – this is one Lunch and Learn you don't want to miss!
#theDMAW #HillaryClinton #CCAH #telemarketing #fundraising #donors #marketing #SustainerProgram