Marketing on a Low Budget – You Can Be Successful!
This blog is authored by Millicent Gorham, PhD (HON), MBA, FAAN, Executive Director, National Black Nurses Association who is one of the Co-Chairs of the September 30th DMAW Association Marketing Day.
I have always said that if I can get nurses to experience the National Black Nurses Association (NBNA) annual conference, they will be hooked! They will come year after year, bringing their nursing colleagues and friends, earn their continuing education credits that help them maintain their nursing license, network and play hard. The same goes for sponsors and external stakeholders. But small non-profits like NBNA have to market on a shoestring budget.
Here's how we do it. 
Using Social Media
Black Nurses Rock is a secret, invitation only, Facebook site that boasts almost 142,000 subscribers. It is a platform to invite ALL nurses to join NBNA, attend the conference and announce scholarship, research, and job opportunities. Within days of joining Black Nurses Rock, NBNA Facebook likes jumped, the website hits skyrocketed and requests for membership doubled compared to the same time period in 2014.

Forming Partnerships
To advocate for access to health care is a core principle of NBNA. NBNA needs to be visible on Capitol Hill and within the Administration on health policy issues that are important to communities of color. Most recently NBNA signed on as a national partner to preserve annual breast screening. NBNA's name was featured in an advertisement that was placed in Roll Call, Politico and The Hill at no cost, a key benefit of the partnership. By the way, the National Black Nurses Association Day on Capitol Hill will be Thursday, February 4, 2016. Over 300 nurses and nursing students attend this signature event.
Advocating for the Nursing Profession brings Stakeholders
Presenting at national health meetings is a great place to increase visibility, particularly for external stakeholders who are looking for partners. The National Minority Quality Forum and the Congressional Black Caucus Health Brain Trust meeting are two major health conferences held in April and September annually. Whenever the NBNA leadership presents, NBNA experiences an uptick in the number of potential corporate partners, advertisers, exhibitors and corporate roundtable members. These external stakeholders support NBNA financially, with strategic planning advice and with in-kind services. As a result, NBNA has initiated more than 15 national community based health programs through its 95 chapters. NBNA has a community based health fair and a career fair during the NBNA Conference, open to the public for FREE. Both events raise visibility with potential members and external stakeholders.
Growing the Membership
In 2014, the Institute of Medicine Report on the Future of Nursing recommended that 80 percent of all nurses be prepared at the baccalaureate level. NBNA signed a memorandum of understanding with Capella University to increase the number of nurses with BSN degrees. This year, Capella is offering 3 full ride scholarships for qualified NBNA members, and $3,000 scholarships for all others who apply for the scholarships. The scholarships are a great incentive to join NBNA, to retain NBNA members and to increase the number of BSN prepared nurses in the workforce. NBNA provides more than $150,000 in scholarships annually at its annual conference; in addition to the scholarships offered at the chapter level. There's no doubt about it – college scholarships drive our membership. Maybe this can be effective for you, too!
Thus, traditional, new media and partnership marketing are all key — in an integrated campaign through the year — to growing our organization on a tight budget. Visibility is paramount, relationships are invaluable, and customer focused communication is essential. I'm always on the hunt for new strategies to keep NBNA visible to its membership, potential members and external stakeholders, so let me know what low-cost strategies have worked for you.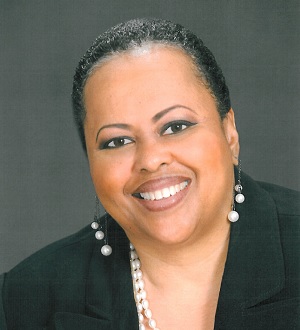 Millicent Gorham, PhD (HON), MBA, FAAN
Executive Director
National Black Nurses Association
millicent@nbna.org; @NBNAInc; @milliegorham
#associations #marketing #strategy #SmallBudgetMarketing #cmo #DMAW #NBNA