The Viral Phenomena of the ALS Ice Bucket Challenge
At the recent DMAW annual meeting, attendees got to hear the inside story behind the ALS Ice Bucket Challenge (IBC). And, what an inside story it was.
Did you know that the idea began with three young men, all with ALS, who played sports and decided it was time to get people to understand ALS? The goal was to reframe ALS among their age group, mainly because Lou Gehrig who is connected to ALS among the baby boomer generation is not recognizable among the younger cohort. Amazingly, although multi-millions were raised through the IBC, it did not start as a fundraising effort, but rather as an awareness campaign.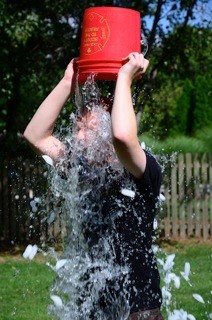 The presenters informed us that the nature of the disease really positioned ALS to be prepared for a social media blitz. Why? Unfortunately, ALS causes people to loose contact with others due to the degenerative nature of the disease. For this reason, it is common for ALS patients to communicate with each other through social media channels.
My favorite quote of the night was the reference to the campaign being "peer-to-peer on steroids." I personally was expecting that the gifts ALS received would be low. However, the gifts were not transactional in nature and ranged anywhere from $50 to $500 to $5,000 — and, even a $100,000 gift.
So, I'm sure you want to know the overall achievement … get ready because this is even more impressive:
$150M were raised by ALS chapters
$115M were raised by the ALS Association
$220-$240M were raised globally … in 15 countries!
And, as would be expected, the donor demographic changed, with a larger segment in the18-34 age group.
And, of course, there were lessons learned:
Crisis communication plans must be developed in these situations
Always be authentic
ALS will be proceeding with caution in retooling IBC for 2015
Messages must be coordinated; in ALS' example this involves the individual chapters
Leverage influencers
Continue to be transparent – if the truth isn't good, you still have to tell the truth.
I got to speak to the presenters at the end of the evening and I had to ask about the "secret sauce." Their immediate response was three-fold, the campaign was easy, compelling and fun. For me, though, I also found the campaign disruptive. I remember looking at my FB news feed and seeing post after post of folks dumping water over their heads. Before I really understood what was going on, I had probably seen over 100 posts related to IBC. It certainly disrupted the posts that I normally see. And, in reflecting back on these posts, they were definitely more striking than the usual photos, game invites, status updates and the like – perhaps, there is a great message here about substance still mattering.
The DMAW annual meeting never disappoints so I encourage anyone who didn't attend to be sure to be there next year. The topics are always insightful, sometimes controversial but never fail to educate.
See you next year, then!
Hilary Baar is a past president of the Direct Marketing Association of Washington