11 Commandments of Fundraising Design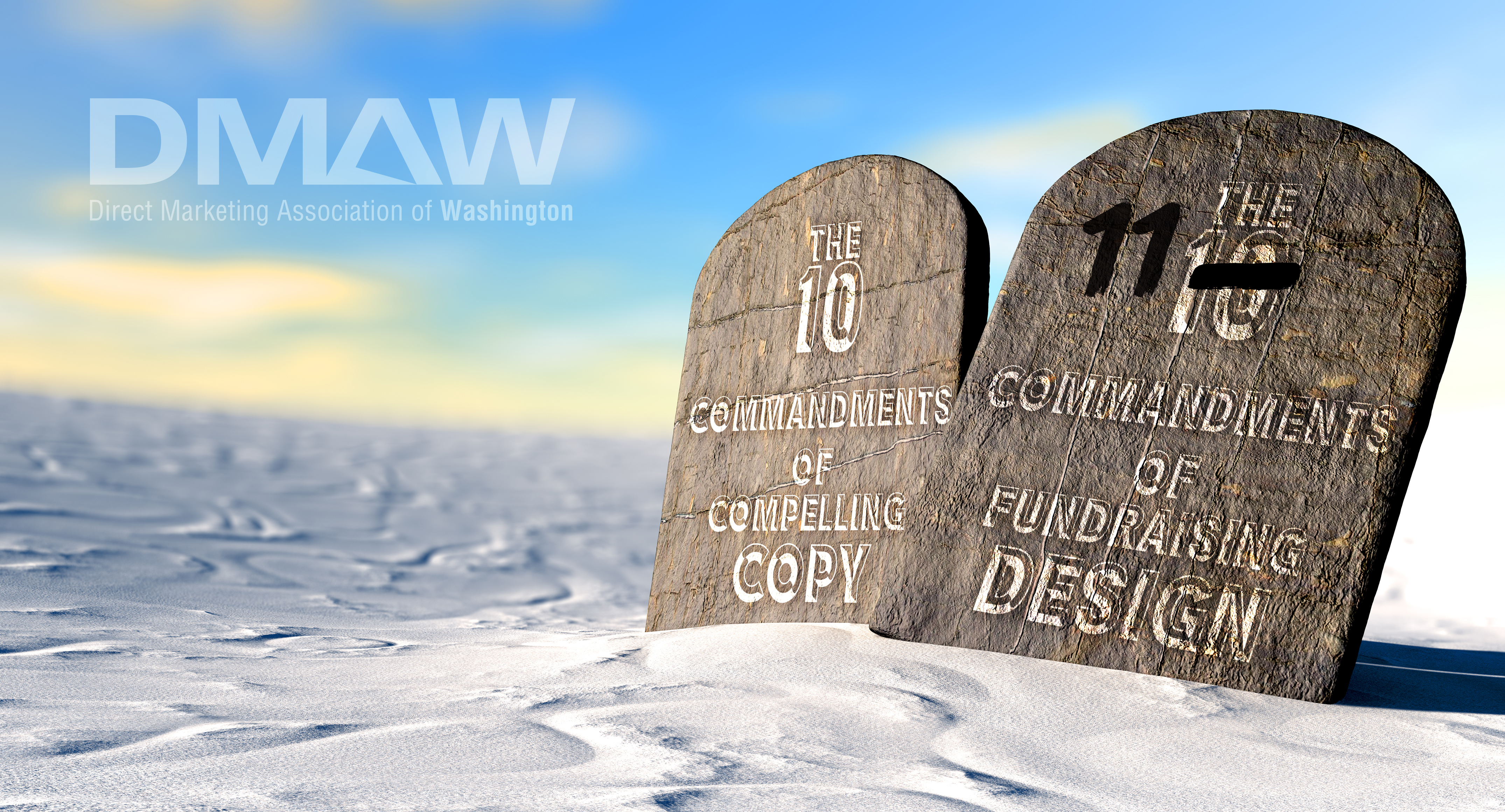 I look in the mirror, and I start to think I LOOK as old as Moses, but that's where the comparison seems to end.
Though I do have close to 30 years in the industry, so I guess I have a few things I can share in the upcoming DMAW Lunch & Learn session on November 16th.
Sure, designers are natural smartasses. Well, at least I am. So when Tom Gaffny of Tom Gaffny Consulting came up with the title, 10 Commandments of Compelling Copy, I just had to make mine 11.
Are there actually 11 commandments of fundraising design? There are actually a LOT more than 11, but the 11th one I will be sharing is my favorite—and I truly hope you will come to this Lunch and Learn with Steve (that's me) and Tom, so I can tell you why it's my favorite and why it should be yours too.
Did you know there are a really small number of fundraising designers out there? And dig this—we all sort of know each other and pretty much get along.
We're not a bunch of divas—not like copywriters that's for sure (kidding).
If you talk to one of us, you'll find out that a lot of the stuff we do on a direct mail package or digital communication is second nature BECAUSE we've been doing it so long. And unlike a lot of other designers, direct response designers actually read the copy before we design it.
These are some of the things I am planning on sharing, just so you can have the "inside scoop."
Oh, and while you're there, feel free to ask all the questions you ever wanted to ask a designer. Like why do we always wear black?
On November 16th, I get to stand up next to Tom Gaffny and pretend that I'm as clever and important as he is.  Please, please show up and help me perpetuate this fiction.
Bring any controls you're trying to beat. I'm happy to stay after and discuss some ideas with you.
Looking forward to seeing you on November 16th.
---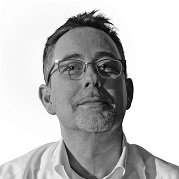 About Steve Fleshman: I founded DR2 over 19 years ago with a Mac Plus desktop and a Subaru Brat on its fourth clutch. Reason being, I noticed my equipment—antiquated by today's standards—had more get up and go than many of the projects dropping in mailboxes day after day. Steve can be reached at dr2steve@aol.com or (703) 560-2806.