Acknowledgments: Your Gift to a Donor
By Jason Lucas on behalf of Chapman Cubine Adams + Hussey
Saying "thank you" is common courtesy. During DMAW's March 20th Lunch and Learn event, Robin Riggs, Chief Creative Officer at LW Robbins, stressed the importance of conveying sincere gratitude in acknowledgment mailings. In the direct marketing industry, two "R's" — recruiting and retention — are key objectives, but a third "R" — reward —is just as important. Acknowledgment mailings and thank-you calls reward the donor and often lead to additional donations.
A gracious message
When an organization receives a gift, it says "thank you" with an acknowledgment mailing, which typically includes an acknowledgment letter, reply slip and reply envelope. For online contributions, an acknowledgment email is sent immediately after gift receipt. Receiving an acknowledgment within days of a gift, helps strengthen the donor-organization relationship.
An acknowledgment letter should
recognize donor status,
include the gift date,
list the specific campaign name and
describe how the gift will be used.
The acknowledgment letter should feel like a personal letter. Including "you" multiple times within every sentence helps express gratitude to the donor. Most acknowledgment letters should be short and simple, although select organizations can use longer letters effectively.
Subtle response
Riggs proclaims that acknowledgment mailings routinely enjoy better readership than any other renewal campaign. Thus, a reply slip should be a key component of acknowledgment mailings, as it sparks a donor's interest for future contributions and represents an opportunity to collect contact information. The reply slip is a great option for obtaining elusive email addresses and phone numbers.
Reply slips also help a nonprofit better understand its donors. Knowing the motivation behind a gift provides insights that can be used to cultivate stronger donor bonds. No one does this well than Special Olympics. When donors make a second donation, Special Olympics sends a reply slip asking them to state their motivation for contributing to the organization.
Forging a connection through a reply slip opens the door for donors to become more invested emotionally and financially. Oftentimes, a reply slip includes a subtle second ask, so the organization does not, as Riggs refers to it, "leave money on the table." Riggs witnessed one client increase average yearly gifts per donor from 1.5 to 3 and average total dollar amount of yearly gifts from $127 to $190 due solely to the inclusion of a reply slip.
Thank you and you're welcome
Riggs also addressed welcome packages for new donors. She stated that welcome packages now act as the acknowledgment.
Welcome packages include
an acknowledgment letter,
a reply slip,
a brochure,
an FAQ document,
a newsletter and
a description of how funds from a gift will be allocated.
The supplemental information — the brochure, newsletter, FAQ document and description of intended gift use — helps donors become more comfortable with an organization. Riggs explained, "You have someone's undivided attention with an acknowledgment. So, if he or she can learn something more about your organization, how much better is that?"
One phone call away
Like acknowledgment mailings, thank-you telephone calls leave a lasting impression with donors. When one of Riggs' clients added thank-you calls to its telemarketing efforts, a 14% increase in retention resulted. Riggs added that the most favorable donor responses occur when high-ranking officials place the thank-you calls. Thank-you call messaging should emphasize gratitude and reiterate the gift's impact without asking for another donation.
Two powerful words
Acknowledgment mailings and thank-you calls enhance an organization's ability to build relationships with donors. The most successful associations turn simple forms of communication into heartwarming expressions of gratitude, reminding donors of the warm feelings giving brings, all because of two words: thank you!
___________________________________________________________________________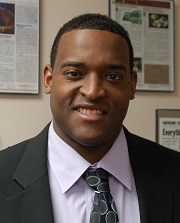 Jason Lucas is an Account Coordinator with DPR Group, Inc. where he has worked since February 2014. He can be reached at jlucas@dprgroup.com.
Posted in
DMAW Blog
,
Homepage
and tagged
2nd ask
,
acknowledgment
,
dmaw
,
donations
,
donor
,
Nonprofit
,
reply slip
,
Second Ask
,
thank you
,
welcome package