Digital Marketers: Get Inspired and Innovate!
It's not easy to be an innovator in the digital direct response world. We have to stay laser focused on the dollars, which means being strategic and careful with our choices. But…we have to test and expand into new channels in order to grow.
So, how do you know where and how to innovate? What should you try next?
Here's the answer:
Talk one-on-one with fundraisers, marketers and technology experts who have done it before you – at DMAW's 2015 Digital Day Forum on Tuesday, October 20, in Washington, DC.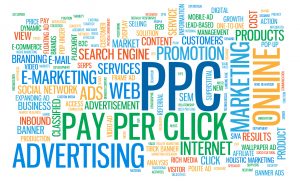 From 8 AM to 4:15 you'll have the opportunity to meet and talk with the top digital experts in our industry – and hear how they are moving the dial on digital and fundraising and marketing programs, targeting new audiences and using technology to meet their goals.
Special Nonprofit Organization Discount!
If you work for a nonprofit organization, you are entitled to a special savings of up to 50% off the member rate to attend. Find out more at https://www.dmaw.org/2015-digital-day-forum.
Not Your Ordinary Event
This event is about sharing knowledge and learning from your peers, so you'll be able to attend your choice of eight facilitated small group discussions – from using Google Analytics more effectively to growing your advocacy programs to reaching Spanish speaking audiences to evaluating CRM and CMS platforms!
You'll start the day with a special keynote by Amy S. Levner, Vice President of Communications and Marketing at KaBOOM!
In addition, you'll also have your choice of 10 expert breakout sessions that will inspire you for year-end and 2016 planning.
Here's just a sampling of session topics:
Digital Stewardship and Cultivation: Moving Donors Up the Ladder Online
Ten Tips for Better Digital Testing
The Power of Blogs: The New Direct Marketing
Digital Fundraising: Taming the Unpredictable Beast
Hacking Your CRM
See the full program schedule at https://www.dmaw.org/2015-digital-day-forum.
One day can give you a year's worth of ideas!
The event space is limited, so reserve your space today.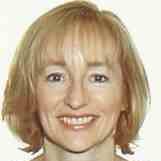 Liz Murphy is a Partner and EVP with Beaconfire RedEngine, a digital experience company that designs and develops user-centric digital campaigns, websites, mobile apps and technology solutions for not-for-profits and social enterprises. You can reach Liz at liz.murphy@beaconfire-red.com, 571-814-2219.
#DMAW #DigitalDayForum2015 #DigitalDirectResponse #DirectResponse #Digital #DirectMarketing #DigitalFundraising