DM 101: Entry Level Advice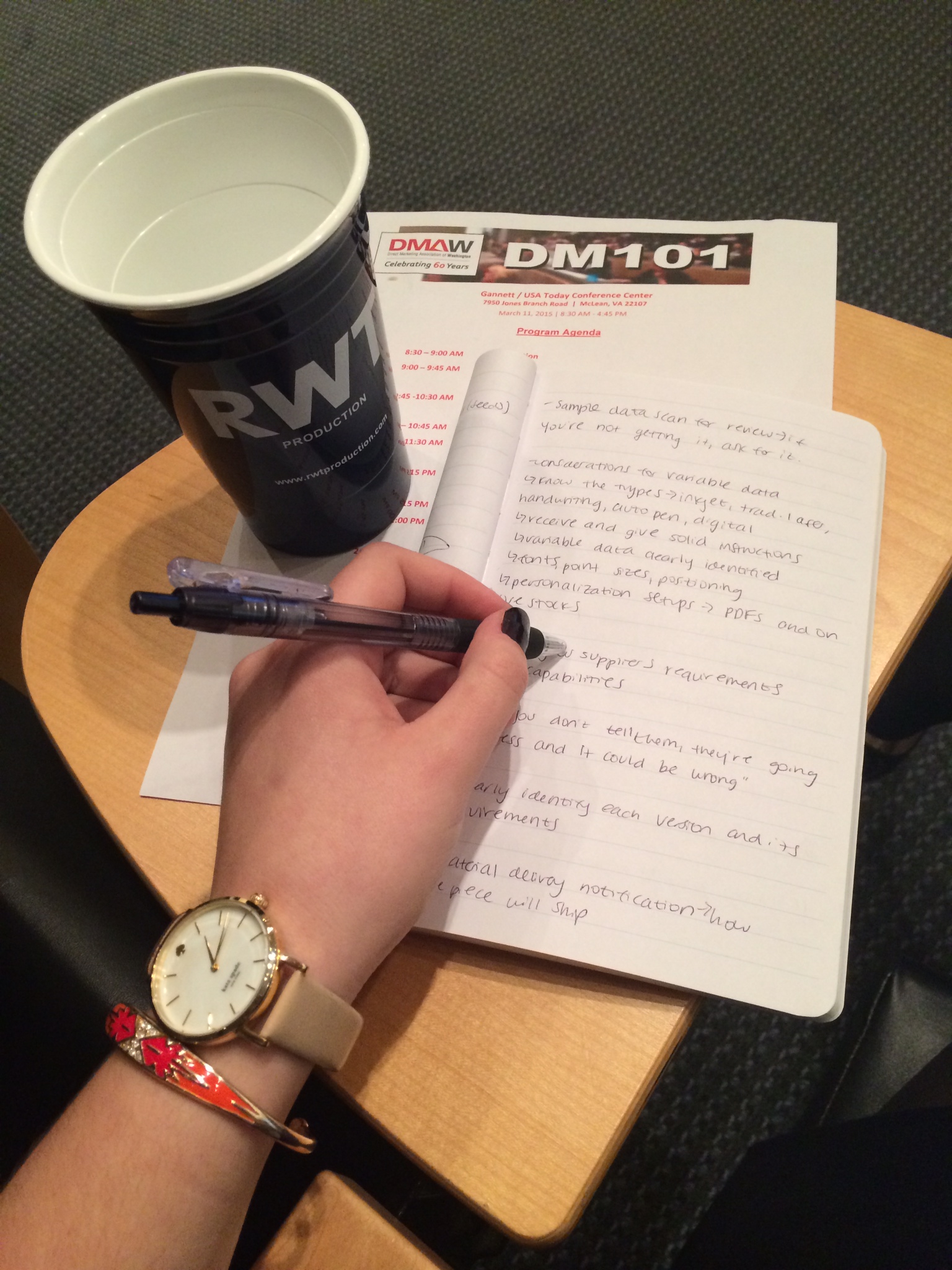 Last month's DM 101 provided useful information about the fundamentals of our business for industry professionals – some who have been working in this field for years, and others, like me, who just got started.
Around graduations and big changes, people will give you a sound byte of knowledge. Here's what I'll be referencing for how best to strengthen my direct marketing skills after DM 101:
"Test one element at a time." – Kerri Kerr, Avalon Consulting Group. Most read their mail or e-mail hovering over the trash, or the delete button. Testing the best design concepts, teaser language, and reply formats will ensure that they open the package. Make one thoughtful change to a package instead of many, in order to pinpoint what works.
"Brokers know the characteristics and success of lists outside of your organization." –Jeanette Cassano, Belardi/Ostroy. Within an organization, one can feel as if they have a clear, full understanding of their list. List brokers are able to utilize that confidence with a variety of lists, and make recommendations.
"Quality control checkpoints should be performed after each step of the processing." – Lori Barao, MMI Direct. You should expect your service provider to proactively investigate all data anomalies and present their findings to you. If it's not happening, ask!
"Get it in writing. If you don't tell someone, they're going to guess and it could be wrong." – Meg Ferguson, PMG. Give the production partner every detail you have, and mock it up to stay one-step ahead of mistakes or errors.
"Pay attention to the timing and integrity of mail: special instructions, fine sorting, and opening/counting." – Robb Wanner, Direct Mail Processors. Caging firms provide a fine-toothed comb for a campaign's results. From security to special instructions, there are many situations for error. Define protocols ahead of time to manage them.
"The 'copycat' fundraising era is over." – Julie Wilson, Integral. We can reach more people than ever before through a variety of mediums. By laying out the groundwork for successful processing, databases have an unlimited capacity to grow and provide unique results for different organizations.
"More channels equals better donors." – Amy Padre, Avalon Consulting Group. E-fundraising works best when integrated with additional efforts. The more an organization knows its donors on different levels, the more successful they will be. 
"Three asks. Even if they say no, it's about cultivation." – Mark Mitchell, SD & A. Most donors want to know more about the causes they support, and will be receptive to a personalized call, even if they don't give. This is important for an organization, and increases the chance of giving in the future.
Julia Hanson is an Assistant Program Manager at the Avalon Consulting Group. She can be reached at juliah@avalonconsulting.net, or 202-429-6080 (ext. 105).