Innovation and Integration Take Center Stage at Next Week's IFIC Forum
By Greg Albright, Co-Founder and CCO of Production Solutions
Next week marks the return of one of the most sought-after and valuable direct marketing events in our industry.  Formerly DMAW's Innovative Formats and Inventive Techniques Forum (IFIT), the forum is back after a two-year hiatus as the Innovative Formats and Integrated Campaigns Forum (IFIC).  I, along with a team of like-open-minded direct marketing volunteers (among them, DMAW's current President, Mike DeFlavia), launched this forum 13 years ago to help connect decision makers with innovative suppliers in a one-day innovation showcase.  The best part of the forum is that each attendee leaves with a portfolio of package samples and successful campaign outlines which are meant to kick start the creative planning and dialogue upon their returning to work.

I'm excited that the forum is back and better than ever this year with a new, and necessary, focus on integration.  The marketplace is thirsty for new ideas and has recognized that integration is necessary to evolve and stay relevant. Still, we know that direct mail is a big driver in direct marketing, especially in the fundraising arena. IFIC provides the best of both worlds: innovations on the direct mail side, as well as real, tangible ways to embrace integrated campaigns across several channels, including email, mobile, web, social and DRTV.
IFIC will feature 13 direct mail innovators and integrators, showcasing leading-edge formats as well as state-of-the-art integrated campaigns.  Each will distribute samples and has 15 minutes to present.  In a comfortable, no pressure environment presenters will be available for questions.
IFIC is not only a showcase of the best our industry has to offer, but also our industry at its best.  The forum was four months in the making and an all-volunteer effort by a diverse committee of more than a dozen members from both digital and traditional direct marketing agencies and production management firms. We can all benefit from their commitment to keeping our industry relevant and integration top of mind. IFIC is another example of industry engagement leading to industry evolution.  This is what it's all about.
See you there! For more information about IFIC and to register, click here.
___________________________________________________________________________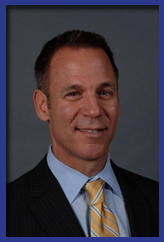 Greg Albright is Co-Founder and CCO of Production Solutions, one of the largest marketing production management firms in the country.  He received the DMAW Award for Distinguished Achievement in DM in 2012, and is the author of The Right Hook, a weekly blog that showcases the best integrated marketing practices of rising and already-shining industry professionals, as well as great advice about enjoying a rewarding career by putting volunteerism front and center.