Innovative Formats and Integrated Campaigns – Back by Popular Demand and Here to Stay!
by Danielle Hart
On April 24th, direct marketers joined together for the re-introduced DMAW Innovative Formats and Integrated Campaigns Forum. Eleven presenting companies introduced their inventive direct marketing ideas and techniques. In addition to the presenting companies, there were bonus sessions that included a jam-packed fold presentation by Trish Witkowski (Chief Folding Fanatic at the FoldFactory), a premiums presentation by Cheryl Keedy (Senior Strategist of Direct Response and Marketing Formats at Production Solutions), and a keynote case study by Brenna Holmes (Director of Interactive Department at Chapman Cubine Adams + Hussey).
The Innovative Formats and Integrated Campaigns program was chock-full of great presentations that included:
Multi-Channel Success with PURLs: Mail, Email, Mobile and Microsites! by Chroma Graphics' Joel Kaufman and Direct Development's Tony Fraga
A Multi-Component Self Mailer by Freedom Graphic Systems' Pat McEvoy
Inline Package Innovation by RR Donnelley's Philip Brown
It's All About the Data – Hyper Personalized Direct Mail by Sourcelink's Craig Blake
Direct Mail in a Sleeve by Japs-Olsen's Charlie Mullin
Maven Social – Social Media with ROI by Metropolitan Technologies' Tim Mishuk
Direct Mail to the Max by FoldFactory's Trish Witowski
Magnet Mailer and Card/Fob Postcard by Membership Cards Only's Richard Fuast
"Hail the Snail!" Snailworks launch by ProList's Dave Lewis presented
The Browncraft envelope by Precision Dialogue's Suzanne Maicke
Talking Cards – Direct Mail with Sound by Mail Pow's Crystal Martin
Showcasing Innovative and Current Direct Mail Premiums by Production Solutions' Cheryl Keedy
The Honor Card by Custom Print Now's Willie Brennan
A Case Study from the Environmental Defense Fund Using Target Analytics – Connection 360 by Chapman Cubine Adams & Hussey's Brenna Holmes
Throughout the day, the presenters brought an incredible energy to stage while they showcased their state-of-the-art direct marketing techniques and engaged the audience.  The presentations filled the room with new awareness of innovative concepts that the attendees raved about during and after the event. It was clear across all presentations that multi-channel campaign integration is a hot topic in direct marketing! Everyone left with an abundance of new direct marketing ideas and samples to take back to their teams.
Thanks to the hard work of the chairs of the event (Production Solutions' Greg Albright, MMI Direct's Elise Buck, and Red Engine Digital's Liz Murphy), and the volunteer committee (African Wildlife Foundation's Amy Barriale, The Mail Bag's Teri Carlson, HSP Direct's Colin Duffy, Bethany McConnell, and Nicole Hall, DR2's Steven Fleshman, Mal Warwick Association's Melissa Ford, The Engage Group/ MailSmart Logistic's Danielle Hart, Production Solutions' Cheryl Keedy, and Chapman Cubine Adams + Hussey's Shannon Murphy), the event was a huge success and had overwhelming positive feedback. DMAW Executive Director, Donna Tschiffely, announced at the conclusion of the day that the event will continue as a DMAW annual event. Needless to say, the entire room applauded.
Here's a look into what some of the event volunteers had to say about the event:
"It was truly rewarding to hear so much positive feedback from participants who walked away with tangible new ideas to implement for their organizations and clients. And even better, I had a great time working with such fantastic veteran and first time volunteers. I look forward to working with them again!"

–Melissa Ford, Mal Warwick Associates

"Volunteering at the DMAW Innovative Formats and Integrated Campaigns event was a very rewarding experience. I met a lot of new suppliers, and I have a portfolio full of new formats that I am eager to share with my colleagues. I definitely plan on attending next year!"

-Bethany McConnel, HSP Direct

"New to the industry, volunteering for this event taught me more than I could have imagined about the direct marketing industry. Being involved in the event's marketing, presentation selection process and all the way through to the debriefing has allowed me to learn, network, and find satisfaction in an overwhelmingly successful event. I suggest that anyone new to the industry volunteer for a future DMAW event!"

-Danielle Hart, The Engage Group / MailSmart Logistics

"Volunteering gave me a unique perspective on the innovative formats presented. It gave me an opportunity to brainstorm with other direct marketing professionals from around the industry—which adds a great deal of value to my day to day job!"

-Nicole Hall, HSP Direct
Do you want to meet new people, plan successful events, and gain industry experience? Volunteer for DMAW events!
To see photos from the event, click the image below!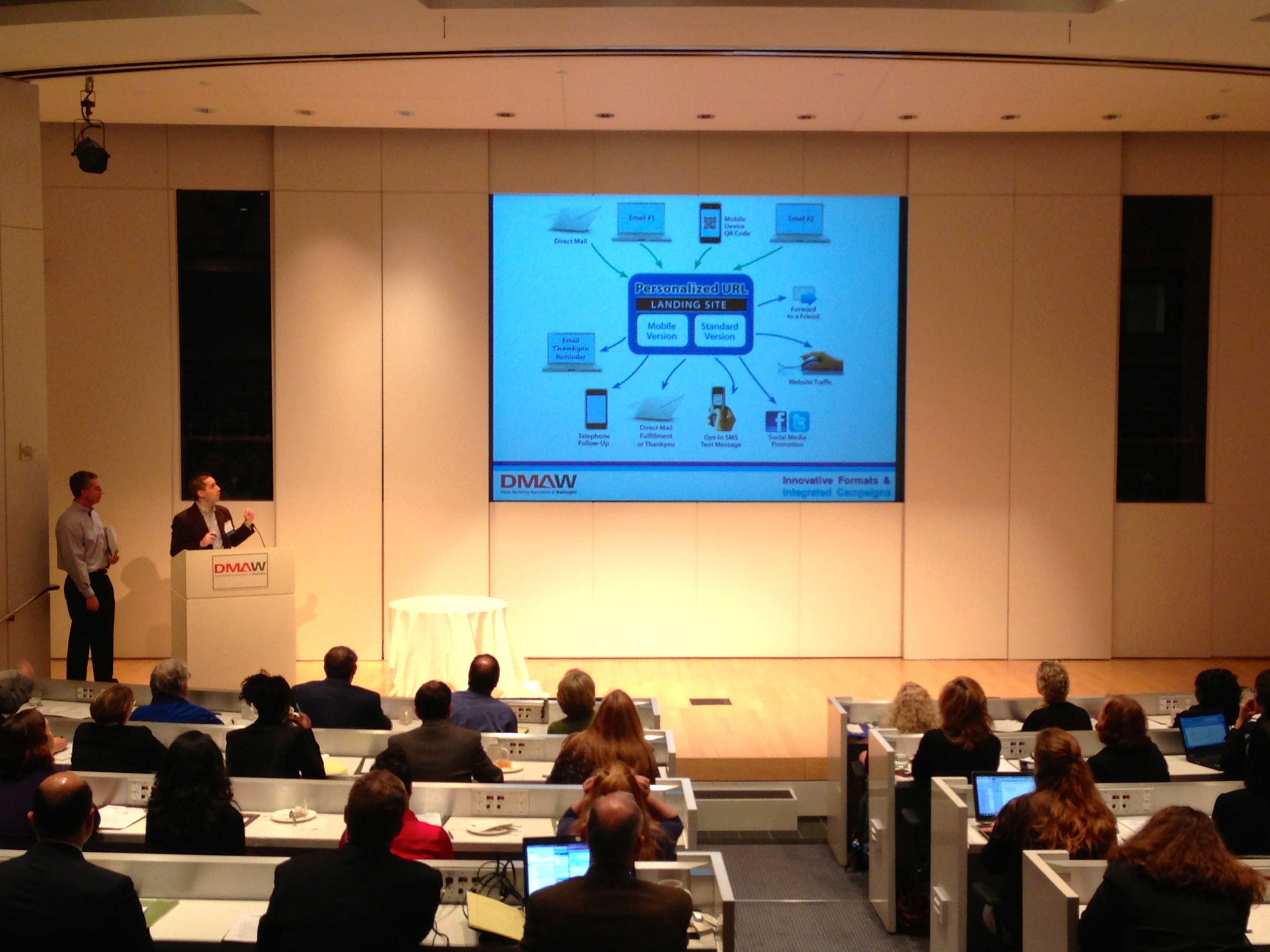 _________________________________________________________________________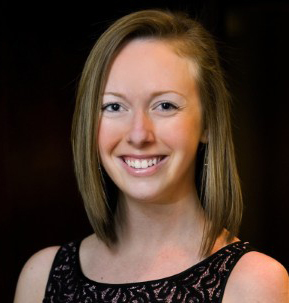 Danielle Hart doubles as an Online Fundraising Account Manager at The Engage Group and a Postal Logistics Account Manager at MailSmart Logistics. She can be reached at Danielle@engageyourcause.com or found on her personal website at www.daniellehart.com