LADIES AND GENTLEMEN… START YOUR YEAR ENDS
By Allyson Bullian
Last month, Collin Ward from Newport Creative, Heather Marsh from ABD Direct & Amy Barriale from African Wildlife Foundation (AWF) presented Year End Strategies at the monthly DMAW Lunch and Learn.  And no, it's not too early to start planning!
Collin kicked things off by discussing the importance of year end and why we should start planning earlier.  About one-third of all giving happens between October and December, with almost 18% of all giving occurring in December alone.  His tips for planning ahead were:
Evaluate last year's efforts—what worked?  What didn't?
Start planning 6 months out.
Set schedules backwards—start with mail date.
Test before year end mailings.
Think about upgrade asks.
Next, Heather gave us 10 Digital Year End Tips:
Retest controls—from line, ask string, photos, day/time.
Review last year's results—response rates, winning tests, open rates, timing.
Acquire new names now—upgrades, 2nd gifts, prospects, sustainers.
Cultivate & engage—newsletters, thank you, social sharing.
Review audience groups—who is getting asked?
Plan for integration—direct mail finalized before digital, what else happens in Nov/Dec?
Incorporate new techniques—lightboxes, intercepts, sustainer asks, social.
Evaluate resources—in-house vs. outsource, technology.
Review your systems—acknowledgement process, sustainer program, welcome series.
Challenge assumptions—depends on organization/client.
Amy presented a case study on African Wildlife Foundation's Year End giving.  In 2010 AWF made significant changes to their program without testing—focusing more on mission-centric messages, cutting out premiums, decreasing production costs, increasing membership levels from $15 to $25, reducing renewal series from 9 to 3, and decreasing special appeal frequency.
Due to these drastic changes, their revenue decreased 16% between 2009 and 2011.
They realized that things needed to change.  They were fortunate enough to gain Betty White as an ambassador, and used her for a $25,000 matching gift program in FY13.  For FY14, Betty doubled the matching gift.
AWF saw a 50% increase response rate between FY12 and FY14, and a 64% increase in total year end revenue at the same time.  They also reactivated 410 lapsed donors in FY14.
Lessons learned:
Partner with internal departments.
Preplan for email house file growth and acquisition.
Scheduling, planning & flexibility are CRITICAL.
Build brand consistency within and across years.
Consider all the ways donors engage with your organization.
___________________________________________________________________________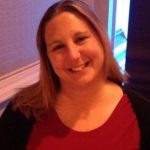 Allyson Bullian is an Account Manager at Integrated Direct Marketing and can be reached at 202.261.3551 or abullian@idm-dc.com.