Middle donors and the White House
Are your middle donors suffering from middle child syndrome? Do they feel excluded, ignored, overshadowed by the over-indulged major donors and the high volume, attention-stealing low dollar donors?
Organizations are starting to shine the spotlight on middle donors, and rightly so. The reality is middle donors account for less than 2% of all donors in our programs and yet generate upwards of 30% or more of annual revenue—all without receiving much attention or fanfare.
Middle donor programs are taking hold in nonprofit organizations. In the past three years, organizations with dedicated middle donor programs have seen the number of middle donors increase along with their revenue. As we take holistic view of these donors' giving patterns, we find that some cases nearly 40% of their revenue is coming from the online channel as a result of offline solicitations and stewardship, and 30%-50% of new donors to the middle donor category had their first gift to the organization at or below $50.
These facts are what have propelled The White House Historical Association to invest in their membership growth and remake their middle donor program. The White House Historical Association was founded in 1961 by First Lady Jacqueline Kennedy to enhance the understanding and appreciation of the Executive Mansion. They are more famously known for the annual White House Christmas ornament commissioned annually to honor an historical president. Their middle donor program has gone through a transformation in the past two years. Through invitations to special events, more personalized treatment, and dedicated staff, the program is seeing exponential growth.
Remake your middle donor program like the White House Historical Association with the following steps:
Dedicate a staff person to middle donors. It's worth it.
Mind the gap. Formalized with clear business rules and intentional hand-offs for moving middle donors up and/or major donor down.
Leverage technology. Exploit the tools and techniques available to be able to scale a personal touch to a broader audience more efficiently.
Share impact. Engage with more in-depth content to offer middle donors an inside look and deeper appreciation for the work they help fund.
Optimize the donor experience. Focused on creating positive donor experiences and on the entire donor journey. View revenue from all channels as part of the middle donors' revenue attribution.
Surprise and delight. Take advantage of the many little moments throughout the week, month or year when your mission is being fulfilled and share that experience with your middle donors. They will appreciate the personal touch and become even more engaged.
Shine the spotlight on your middle donors and start reaping their rewards.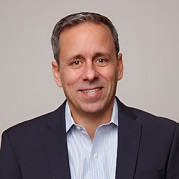 Craig DePole is President of Newport One, a leading, full-service, direct response fundraising agency serving nonprofit organizations for more than 30 years. He also serves as chairmain of the Board of Directors for the Association of Direct Response Fundraising Council (ADRFCO). Craig can be reached at cdepole@newportone.com.