Mobile First Mentality and Testing will move your Organization Forward in Digital Marketing
by Danielle Hart
At DMAW's Digital Day, keynote Greg Kihlstom hit the nail on the head when he opened his presentation by describing how the world is growing more digital, mobile and segmented by niche markets. So what does that mean for the future of the Direct Marketing industry?
Now more than ever, customers and donors are expecting more local, personalized, and immediate interactions with brands and organizations. And they are expecting these experiences to be seamless. Whether the focus is on brand awareness or taking action, digital marketing interactions and digital fundraising efforts are building direct relationships with customers and donors.
In order to acquire and cultivate customers or donors, brands and organizations will have to build direct relationships. In order to build these relationships with customers or donors, in an age where everyone has a mobile phone or tablet, how will brands and organizations move forward with new marketing channels and evolving technology?
1. Putting the mobile mentality first
With consistent growth in mobile and tablet device usage, it's imperative for brands and organizations to approach future campaigns from the mobile and experiential point of view, above all others. As Amy Gonzalez from Blueprint Interactive pointed out in her presentation "Beyond a Single Screen," depending on whom your brand or organization is trying to reach and what you're trying to do, it's important to study the pros and cons of different mobile strategies before getting started.
For your brand or organization's website, there are a few options to consider when making it mobile friendly. These options include using a mobile website redirect, designing a responsive website, or creating a mobile application. Every organization has different needs and will have to determine which strategy will be most appropriate and effective for their organization and audience.
Mobile Website Redirect – This website technique puts a redirect for all mobile website traffic to a separate mobile website (m.website.com or mobile.website.com). The unique mobile website allows you to completely redesign a website specifically for mobile devices. Don't want a homepage photo slideshow to play for mobile users? Do want an uncomplicated website for web visitors on a mobile phone? The mobile redirect might be the answer for you. When using this technique, it is important to look into past website traffic analytics and consider traffic trends in your design, menus, and key website functionalities.
Responsive Design – Want one version of your website to look great across all devices? If your website needs to be consistent across multiple devices, a responsive website is the way to go. Responsive design allows a website to respond to the device viewing it and adjust itself accordingly to fit the screen. This technique optimizes search engine rankings since it is the same content across all browsers and is usually quicker to load. Responsive design also makes website updates easier since everything is in one place.
Mobile App – What's better than an awesome app that connects with your audience? If your organization wants to engage "super-users" or "super-donors" and you can add value for your audience with a mobile app, then this is the right choice. Keep in mind that there are many extra steps in creating a mobile app — including creating multiple versions for different types of phones, deciding on pricing (paid or free with possible paid advertising/in-app purchases), writing the literature for download agreements, planning for updates, and getting approved by the Apple/Android store. Before jumping into creating an app, make sure you've spent quality time researching your audience and whether or not they'd use the app. And remember, a person will have to download this app, so there needs to be be an attractive reason for your audience to download it.
Now that your mobile-friendly website options are on the table, the next topic up for debate is mobile-friendly email. As Dan Caro, from Whereoware explained in his presentation "Making Your Emails Mobile Friendly," the choices for mobile-friendly email are responsive design or using a mobile optimized, scalable template.
Responsive Email – A responsive email has multiple versions of certain pieces of code within one template. The CSS media queries trigger the different versions of code to render differently depending on the device being used to read the email. And while responsive design is better for a mobile and tablet heavy audience, it does require more technical resources and is more expensive. For large organizations that have a mobile-heavy audience, responsive design is the way to go.
Mobile-Optimized Email – A mobile optimized email is one version of code that's scalable and renders well regardless of the device being used to read it. This includes buttons that are at least 44x44px, minimal text, and a clear CTA. For smaller organizations that don't have the technical resources and budget, or the mobile heavy audience to justify a responsive design email, a mobile optimized email is the best option.
2. Never stop testing
Sure, your brand or organization might have found what seems like the be all end all best practice! But with technology changing constantly, what works one day, might be irrelevant the next. So how do you keep up? How do you evaluate what new trends and technologies can help your cause or brand? One word – testing.
As Sean Powell from The Engage Group and Heather Marsh from ABD Direct described in their presentation "Testing Mayhem – Sustainer Pop Ups + New Responsive Design + Hitting your Budget = WTF?!?!" there are many tests that organizations can run to work towards better results for your cause or brand.
What are some example tests to try in an email campaign?
Ascending vs. descending ask strings
Dynamic vs. static ask strings
Open text box vs. no open text box ask string
Short vs. long copy
Square vs. horizontal imagery
Imagery vs. no imagery
Very little copy with large image vs. more copy with small CTA
Text vs. graphic CTA
Security seal vs. no security seal
But it doesn't stop there. While A/B testing your control emails will give you insight on how to increase engagement and response rates within an email campaign, there are even more ideas and techniques to test. For example, testing imagery vs. inline forms for a website pop-up, testing mobile versions of forms with less vs. more fields, or maybe even testing different donation form intercept algorithms, are just some more examples of website testing your brand or organization may want to try. Just keep in mind that for a useful test, it's important to only change one variable from the control in order to be confident that the results are coming from that specific variable.
Moving forward you want to consider your brand or organization's mobile friendliness, and continue to test everything. Great, that's enough to make any organization's head spin! So now what?
While it's important for brands and organizations to understand the importance of these practices, it's also very important to know what you don't know. And as Greg Kihlstrom noted, with the industry becoming more data driven, real-time, predictive, and semantic, more agencies will have an increased need for specialization. Your brand or organization may not be able to specialize in every new marketing channel, data analytics platform, or technical advancement, so building relationships with agencies that are specialized will help your brand or organization stick to the core of your business or cause.
___________________________________________________________________________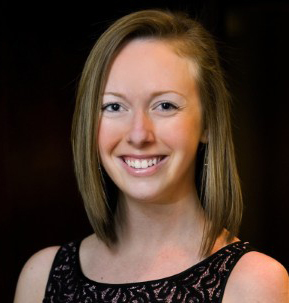 Danielle Hart doubles as an Online Fundraising Account Manager at The Engage Group and a Postal Logistics Account Manager at MailSmart Logistics. She can be reached at Danielle@engageyourcause.com.