The Best of Direct 2015 Awards Ceremony & Holiday Party
Tis the season – to celebrate with friends, drink and be jolly, and most importantly attend the Best of Direct 2015 Awards Ceremony and Holiday Party.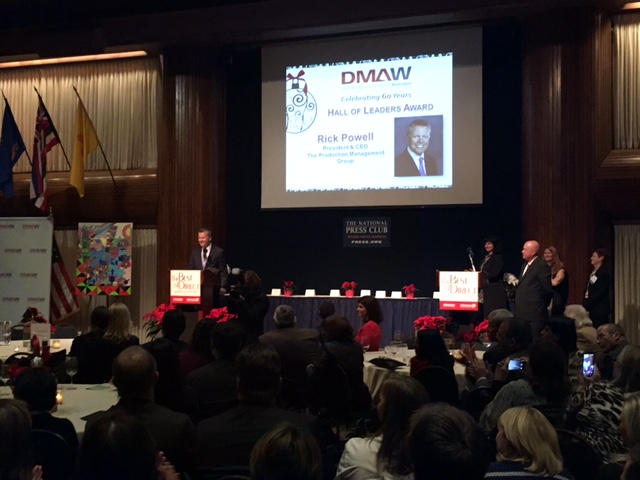 On December 3, 2015, hundreds of direct marketing professionals gathered at the National Press Club to celebrate the holiday season, and to honor achievement within the industry. For the third consecutive year, Eva Bowie and Dennis Ashcraft served as the evening's Master of Ceremonies. The ballroom filled with laughter and applause as they led the audience through the award presentations.
The event was sponsored jointly by DMAW and DMAW Educational Foundation. It was the perfect opportunity to honor and acknowledge the awardees and volunteers, whose work and efforts not only help both organizations continue to grow, but as a whole, together, make a huge impact within the profession.
To help get into the holiday spirit, attendees were encouraged to bring a new toy for the Marine Toys for Tots Foundation. By the end of the evening, the table was decorated with gifts for boys and girls of all ages. It served as a reminder of the support this community provides, and that it is not limited to the professional space, but truly filled with dedicated individuals looking to make a difference.
Congratulations to all the awardees and many thanks to the DMAW Board of Directors, DMAW/EF Board of Directors, 2015 Best of Direct Planning Committee, 2015 Best of Direct Sponsors, staff, and volunteers for making this night possible.
2016 Best of Direct Awards
DMAW Hall of Leaders Award
Rick Powell, President & CEO
The Production Management Group, Ltd.
DMAW & DMAW/EF Industry All Star Award
Tiffany Neill, Partner
Lautman Maska Neill & Company
DMAW Volunteer of the Year
Alan Rich, President
Nova Label Company
DMAW Emerging Leader Award
Marie Kosanovich, Account Director
The Lukens Company
and
Rebecca Shapalis, Senior Fundraising Program Manager
Avalon Consulting Group
DMAW Partner of the Year
Colortree Group
DMAW Board Appreciation Award
Nancy Scott, Principal, Liberty Communications Group
Former Editor, Marketing AdVents
DMAW/EF O'Hara Leadership Award
Michael J. Clayton, Ph.D., Professorial Lecturer and MS in MKTG Program Director
Kogod School of Business, American University
DMAW/EF Kay Lautman Mentorship Award
Gail Battle, GMB Consulting
DMAW/EF Board Appreciation Award
Kirk Swain, Partner
DirectMail.com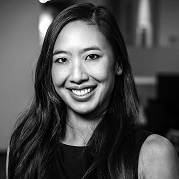 Jade Nguyen is a Digital Account Manager at The Lukens Company. She is a seasoned professional at executing fundraising, donation, membership, and branding programs in the digital services department and manages email campaigns, web development projects, distributes reports and facilitates client interactions. She has over 8 years of nonprofit experience, and is passionate about supporting nonprofit fundraising strategies across the digital space. She can be reached at jnguyen@thelukenscompany.com.