The Skinny on DM101 – The Basics: A Participant's View
On March 2, I had the pleasure of attending DMAW's DM 101 Course – The Basics. It was a wonderful event and like most ideal association communities, DMAW provides an excellent full day introductory seminar that has become the standard for bringing industry newbies, mostly 1-4 years in their careers, up to speed. Held at The City Club of Washington, it covered the fundamentals of direct marketing, examined big picture trends and gave attendees an opportunity to network. The array of seasoned presenters left many of us with practical tools for immediate application in our respective work:
The morning began with an excellent presentation on creative from Kerri Kerr (Avalon Consulting). The experienced Kerr demonstrated how to build an effective campaign to grow your base and increase revenue, starting with strategy: Know your audience. What's the case for giving? "The letter should be about you the donor, not you the organization." She shared plenty of examples, like why four page letters often perform better than two, and why the carrier is the most important element between the donor and the trash.
Next, Jeanette Cassano (Belardi/Ostroy) laid the framework for understanding lists: find an expert broker who knows what will work for your particular campaign. She offered useful analysis of direct versus digital marketing, and emphasized using benchmarking, forecasting and historical trends from quality metrics to maximize high value long term donors. "Charitable giving is effected by GDP and consumer confidence. Surviving economic recovery means 3 things: acquisition, building donor retention and amping up creative." Lori Barao (MMI Direct) followed with data hygiene. She presented many tools available to standardize data clean-up to meet industry norms; defined key terms for proper communication with your service provider; and underscored the need to keep quality control a top priority.
Meg Ferguson (PMG) did a thorough walk through of production services. "Professional project management starts with being a master multi-tasker." With all of the considerations and decision making involved the production process, Ferguson's words of advice is to leave no room for assumptions. Be as specific as possible when communicating so no one is left guessing. She reviewed each aspect of production – from managing workflow, to ways to reduce postage and expedite delivery. She warned us to be weary of hidden costs and to bid to your supplier's strengths.
Julie Wilson (Integral) followed with database analytics and the need for data-driven decisions. Performance indicators underlie one rule: GiGo (Garbage in/Garbage out)! The main takeaway was that building loyal constituencies starts with having consistent business rules and tracking metrics. "When reviewing reports for the first time, assume it's wrong and then try to poke holes in it." Amy Padre (Avalon) presented a great case for including online in all integrated communication channels. Testing, appropriate messaging and making it easy to stay involved will bring in those multi-channel donors that have more value. She showed phenomenal examples of email engagement tools like list chaperones, and insider updates.
Mark Mitchell (SD&A) debunked many of the myths surrounding telemarketing. "Telemarketing is selling what you don't want. Telefundraising is talking to donors who care about your organization." The truth is donors do want to be called. Benefits include real-time results, driving higher direct mail and online response, and it being a low risk investment. The day ended with Robb Wanner (DMP) bringing the direct marketing process full circle with a lively and detailed overview of caging and data capture.
DMAW's initiation on the 'tools of the trade' provides a base for understanding proven techniques and processes. It's worthwhile for anyone who truly appreciates the science of marketing
.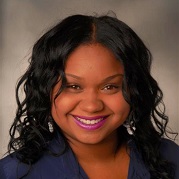 Amirah Tyler is an Account Coordinator for Mal Warwick | Donordigital. She can be reached at amirah@malwarwick.com.