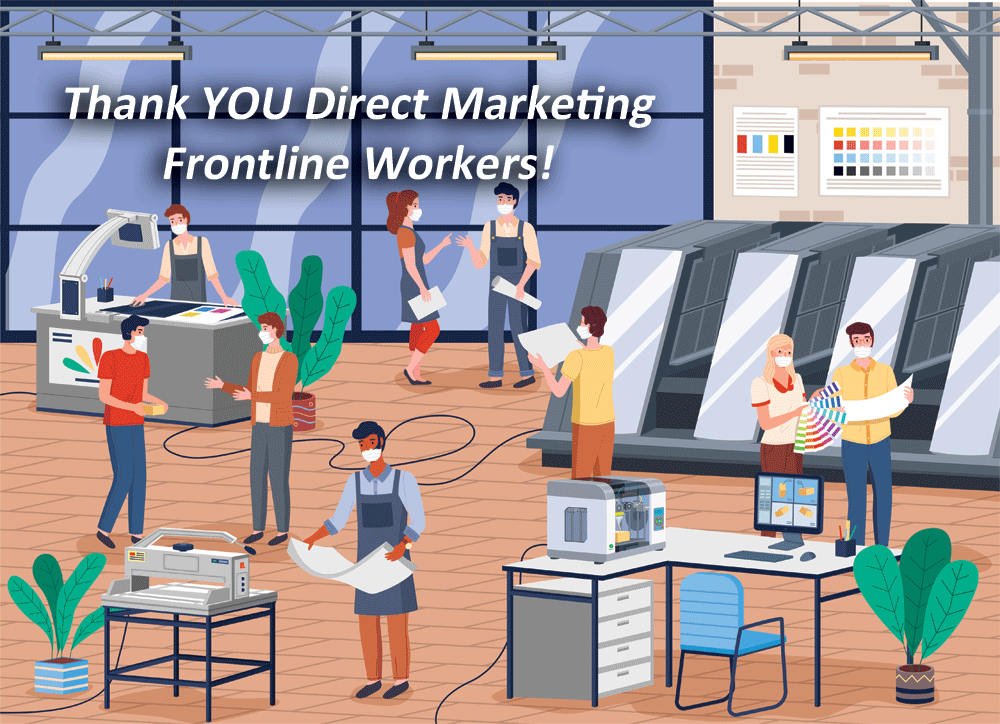 The REAL Gifts in the Fundraising Industry
By Ben Harris, President, Production Solutions
The global pandemic has been plodding along in the USA for over 800 days, and the most jarring statistics to me are the millions of lives lost, the millions of jobs lost or resigned, and the many millions with increased symptoms of depression or burnout. The pandemic, for many of us, has created this chronic state of powerlessness or languishing – which directly impacts our psychology and effectiveness. [Read more]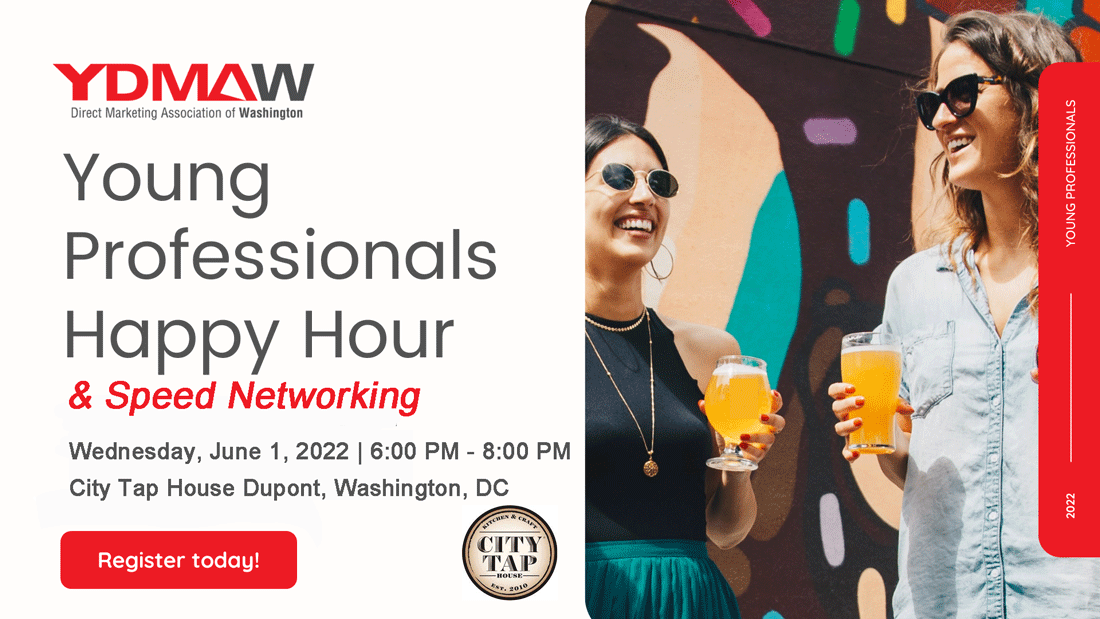 Sip, Socialize, and Speed-Network with YDMAW
Being a young professional in direct marketing can prove challenging when you're new to the industry. Everyone is seemingly already an expert and finding others in the same boat is daunting in a room full of strangers. This has always been a challenge, but that journey became even more difficult after the 2020 COVID outbreak when many companies went fully remote.  While it is important for us to safely start to mingle, build new relationships, and re-establish old connections, we are still finding ourselves in a position where that's much easier said than done.
For everyone who has felt or continues to feel this way—you are not alone! YDMAW is taking these challenges head-on by creating a young professionals space where we can meet others our own age with diverse experiences and similar ambitions. [read more]
In December 2021, the DMAW community came together in person for the first time in almost two years to award the venerable Hall of Leaders Award, which this year went to Roger Hiyama, Executive Vice President, Solutions & Innovations of Wiland. 
To be recognized, the nominees for the Hall of Leaders award are voted on by previous winners and approved by the DMAW Board, making it truly a peer recognition award. There are four specific criteria for the Award: [read more]
PART II -  Using Premiums to Retain Donors
Ok, so you can get more donors at a nice investment using premiums.  You can even get economies of scale on production, lowering cost per piece because you can find more names to mail.  But now you have a lot of donors who aren't committed, won't renew, churn and burn – or so the critics say.  The numbers say something different.
Including premiums strategically in a house file or renewal schedule – starting with repeating your acquisition package at least once or twice a year to those donors – will also increase your response rates.  Improved response rates will increase retention rates.  [read more]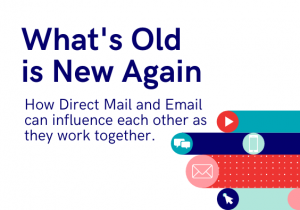 Blogs Let's look at Direct Mail first. It still has a lot going for it. It demands response – even if only to recycle. It's familiar to older demographics and can be a novelty to younger ones. And specialized agencies have spent decades refining direct mail technique so results can be very good. But Direct…