DM 201: Get Out of the Office!

As direct marketers, we're some of the hardest working professionals—juggling countless details and deadlines, responding to donors, and analyzing data—so it's easy to forget that we need to find time to think.
Thinking time—with no interruptions or timetable—helps us move beyond just trying to keep our heads above water, and to consider priorities, and what our programs really need. To help with this process, we also must find active opportunities to gain perspective.
One of the best things we can do for the performance of our direct marketing fundraising programs—and for our own well-being—is to get out of the office and get some perspective on our programs. 
The DMAW DM201 day-long conference is the perfect opportunity to do just that.
Perspective helps us to understand whether the performance and experiences we're having are isolated to our programs or part of a larger industry trend. This becomes critical in explaining (or justifying or defending) our programs and strategies to our organizations' leadership.
From new ideas on creative testing, to multi-channel integration or list strategy, to cutting-edge perspectives on database management and analytics, the DMAW DM201 Conference, and its seven experienced direct marketing professionals will allow us to return to the office refreshed and full of ideas. 
Just one day out of the office, at the DMAW DM201 conference will help us to:
Gain perspective.

Benchmark our programs.

See what others are doing.

Share experiences.

Find a few good ideas to test.

Meet new people.
We owe it to ourselves and our programs to get out of our bubble of busy-ness—it's just one day!—and reap the benefits of this dynamic, day-long conference. Make it a priority. Register today.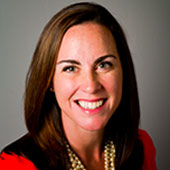 Allison Porter is president of Avalon Consulting Group, a full-service agency dedicated to helping progressive nonprofit and political organzations maximize their fundraising results – in the mail, or the phone, and online. She can be reached at allisonporter@avalonconsulting.net, or (202) 429-6080.