DM201: Take the Next Step in Your Professional Development
by John Spencer 
When modeling analytics met Big Data it was a heaven match.  The marriage of the two has led to incredible advances in direct marketing technologies and efficiencies.  And, while marketers rejoice in the smarter use of their ever-tightening budgets, the real winners are consumers.
Let's take a big step back in time.  In the 19th century, farmers procured supplies from local general stores who offered little selection on pricey goods.  Richard Warren Sears and Alvah C. Roebuck changed that marketing model forever by publishing the first Sears Catalog in 1888 to the delight of farmers everywhere – at least those to which the U.S. Postal Service could deliver.  By 1895 the Sears "prospecting" catalog grew to a 532 page block of processed timber offering virtually every conceivable household product for sale; from dolls to stoves, and later, automobiles!
It was the archetype of mass, undifferentiated and untargeted direct marketing.  It worked in 1895, grossing Richard and Alvah $750,000 annually at a time when a dollar was substantially more valuable.
It surely wouldn't work, today.  Everything has changed since Richard's and Alvah's glory days.  Mostly, consumers have changed.  The oft-used adage of "the right product at the right time to the right customer," scarcely begins to describe the expectations of today's consumers.  Offer them a product that doesn't immediately fit their exact need and they might unsubscribe you for life.  If it does happen to fit their exact need in this exact moment, it had better come in fourteen colors, be ordered via cell phone on a credit card, (preferably already on file), be returnable and WHAT?!…Two-day delivery??!!  Too slow!  Delete.
Consumers demand.  That is their right and delight.  But, just how have consumers been able to demand and receive such incredible advances in customer service since the time when they were forced to buy overpriced goods from the local shop keeper?  To a large extent it has been through the collection, integration, and analysis of consumer information (the wedlock of modeling analytics and consumer data).
Hand-in-hand, these two have led to an in-depth understanding of each individual consumer; her precise wants, needs and preferences, how and when to communicate with her, how and where she prefers to shop, how much she expects to spend, even what her shopping cart typically contains.  Consumer Analytics and Big Data have literally put a personal, customized store in the palm of her hand.
They have also made direct marketing sustainable in an ever-tightening economy.
 ___________________________________________________________________________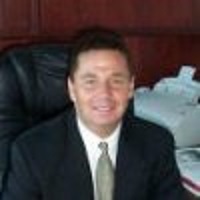 John Spencer is Senior Vice President, Business Development for Wiland Direct where he leads the national sales team assigned to nonprofit charitable and political verticals.  Wiland offers various products/services to the nonprofit community including customer modeling/analytics/segmentation; major donor probability scoring and new donor prospect lists for multi-channel fundraising.
Prior to joining Wiland Direct John worked for I-Behavior, Inc. (KBM Group) serving as Vice President, Business Development where he was responsible for selling solutions-based client participation in the I-Behavior cooperative database, and for Abacus (Epsilon) where  he led its U.S sales team and established Abacus Canada, the first Canadian cooperative database.
John served as the Monfort Executive Professor in Marketing, Monfort School of Business, University of Northern Colorado, Greeley, CO.  He is a graduate of Miami University, Oxford, OH (B.S.) and Colorado State University, Fort Collins, CO (M.B.A)