Gain & Sustain: Tips for Long-term Growth and Success in Nonprofit Monthly Giving Programs

DMAW Sustainer Day, September 2018, was an opportunity to listen to experts from some of the most respected and relevant nonprofits in the U.S., including ALSAC/St. Jude's Children's Research Hospital, Humane Society of the United States, and The Nature Conservancy, answer questions and share success stories about monthly giving programs. The day was fast-paced, fun and enlightening.  We had a series of great sessions before lunch that covered a variety of areas, with great speakers willing to share their own on-the-ground experiences. We covered everything from acquisition, retention, and with a very entertaining keynote speech by Steve Froehlich from St. Jude's, we left with some thoughts on bigger trends in our work as fundraisers.
Acquisition
The first step in achieving sustained growth is acquiring new monthly givers. There are many different channels for the acquisition stage like digital, door-to-door, face-to-face, direct tv and mail, and telemarketing.  Before you pour more investment into one channel over another, review your donor values.
How do you calculate long-term value in a monthly giving program? Use a holistic view of different factors: sign-up rate, average gift, and donor retention.  For example, it might cost you more money to acquire sustainers through telemarketing and they might have a lower average gift, but if they stay current for the entire first 12 months, that's a channel worth considering.
TIP: Boost your sign-up rates by using a monthly giving ask as your presumptive ask on your donate page (except in the month of December!).
Retention
After acquiring new givers, focus on retaining them. Be proactive–send a notification a month or two before a credit card expires.  If a credit card fails—move quickly! 80% of your recaptures will happen within the first month after the failure. Your first step should be a reattempt on the card. Credit card recyclers are critical. If you aren't using this service, start!  Email or call any donors left unbilled. Be presumptive: "Your credit card didn't go through and we wanted to reach out." Don't mention or assume they've canceled.
If you don't already offer EFT, add this to your program.  Checking accounts are a lot more stable and less likely to be closed or hacked than credit cards. Retention rates for EFT are 79% the first year versus 55% for credit cards. If you do offer EFT, plan several campaigns a year to convert your credit card donors to EFT. NACHA, the Electronics Payment Association can offer help and has tips for things like conversion messaging available on their website.
MORE EFT TIPS
Convert your credit card and check-writers to EFT. Try using a match campaign as an incentive.
Make EFT the presumptive ask before credit card.
Consider giving your EFT donors their own special group name.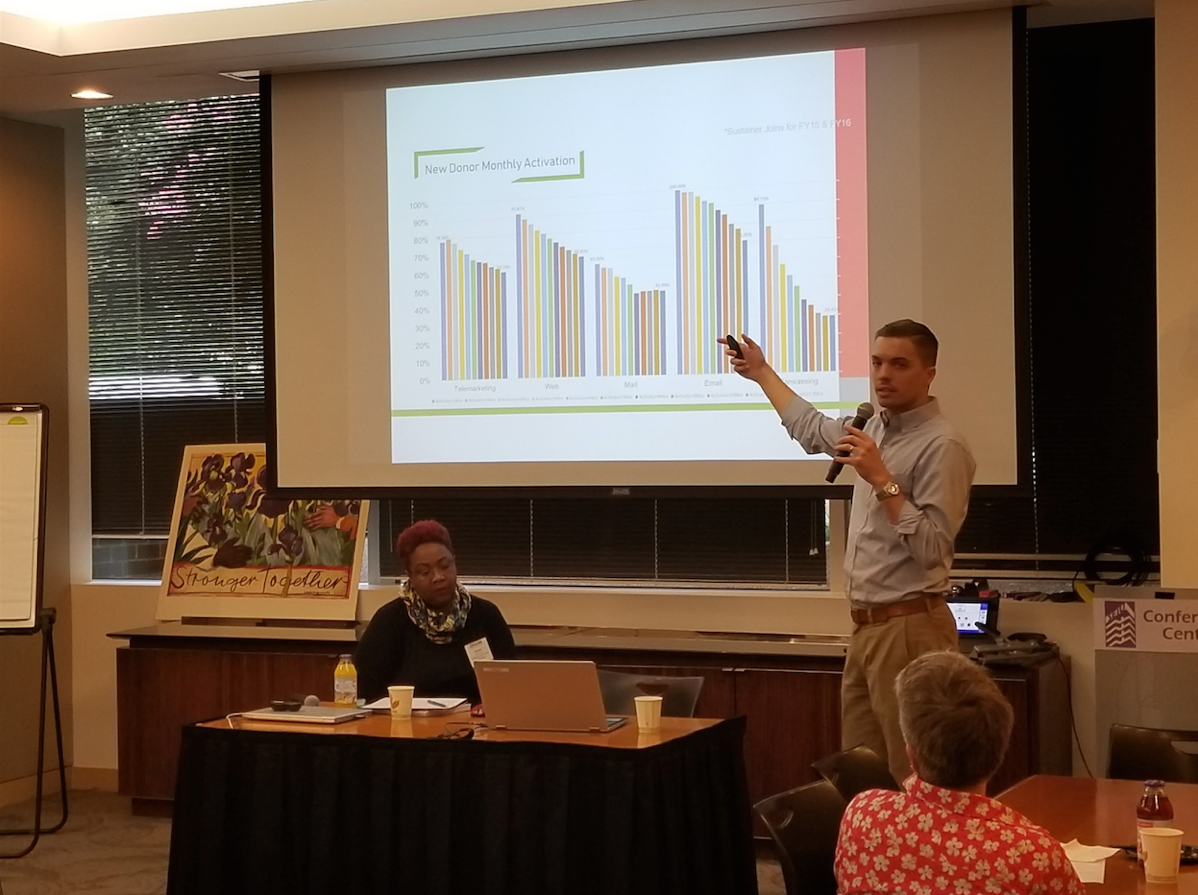 Here are some other ways to grow your program or gain more value from your donors:
Add upgrade asks to your conversations with sustainers. Ask for more and ask often.
Don't be afraid to send these donors special appeals. They are your most committed donors and they will respond.
Consider creating different levels within your sustainer program:
The Humane Society has developed a program called "The Honor Roll" for donors who give twice a month after realizing they have many donors who are both sustainers and very responsive to regular appeals.
Ask for $100+ monthly gifts as a way to grow your mid-level program.
Reach out to your tippers, the donors with $5-$15 gifts and turn them into sustainers.
Follow up regularly with your sustainers and show them how their gifts are working. If you are addressing younger, more digitally-minded donors send them a link to a short video. Email a monthly thank-you message. But stay in touch!
Do some loyalty building—consider a "birthday message" as in, "You became a sustainer in <<month>>."
Reward your sustainers by coming up with benefits exclusive to them.
An Expert's Perspective
Steve Froelich has some amazing job experiences that he shared with us, from personally doing door-to-door canvassing back in the day to his current job as Deputy Chief Development Officer, ALSAC/St. Jude Children's Research Hospital. Steve talked about the "subscription economy" and what that might mean to our future interactions with our donors. Many business models are moving to a subscription base.  And if you consider the Millennials and younger, that's especially true. They don't buy music anymore—they subscribe to Spotify.   We have Amazon and Netflix and food/meal services and even clothing purchase services. So what happens if we are no longer buying something?  We are building a relationship.
Transition your thinking from transactions to service. These donors have trusted you with their support and you are offering them a way to make a difference.
This subscription trend is great news for sustainer programs. But with "set it and forget it", we run the risk of losing that emotional "I feel good because I gave" that donors have when they help.  Keep finding ways to reach your donors and let them know their support matters. Follow up!
Recommended reading: Hidden Gold by Harvey McKinnon and Monthly Giving, The Sleeping Giant by Erica Waasdorp.
---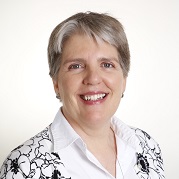 Jan Rossberg is an Account Executive at Mal Warwick Donordigital. She can be reached at jrossberg@mwdagency.com or (202) 503-3313.