Mail is not dead, but we must innovate and diversify to stay relevant!
USPS New Products and Innovations Executive Enlightens DMAW Lunch and Learn Attendees about Increasing the Long-term Value of Mail by Leveraging New Technology
At the June 20 DMAW Lunch and Learn, Gary Reblin, the United States Postal Service's Vice President of New Products and Innovations, strongly advised that organizations need to be innovative in order to stay relevant amidst the bombardment of information in this day and age.
According to the 2012 Mail Moment Survey, 80% of people surveyed look at their mail as a valuable news source, 75% like to see what's in the mail and 63% of mail is kept at least two days. Amongst the youth, 79% sort the mail at the first opportunity, 72% would like to receive more personal mail and 67% scan the mail looking for important/interesting mail.  All statistics that prove mail is still highly valuable, across all age groups.
As a marketing tool, mail is still considered to be extremely beneficial. With mail, you are able to have more targeted advertising to your customers or donor base, it can be a cost-effective platform, mail offers an interactive solution through the use of integrated technology and success and effectiveness of each campaign is easily measured.
In order to stay relevant, organizations must recognize that an online and offline, integrated marketing approach will yield optimum results – the USPS recognizes this and has made a push to encourage mailers to utilize technology within their campaigns. By promoting mail innovations, the USPS is helping organizations enhance their mailpiece thus improving consumer engagement and increasing response rate, customer acquisition and Return on Investment (ROI).
Recent studies show that PC shipments are down and mobile commerce is on the rise with 81% increased sales in 2012, to nearly $25 billion according to eMarketer (Jan 2013). Mail and mobile is an optimum connection as the mailpiece provides a 'jumping-off point,' but the mailer must ensure a positive consumer experience by offering a mobile coupon and/or offer, mobile-optimized website and a responsive website that dynamically adapts both its content and layout to fit a multi-screen world (Smartphone, tablet or PC).
Although they are not yet final or approved, Gary was able to share some of the USPS Promotions and Incentives on the horizon for 2014:
Branded/Customized Mobile Technology
Mail Drives Mobile Commerce
Personalization
Mobile Application
Colorization of Bills and Statements
Premium Advertising Product
Emerging Technology
Earned Value Reply Mail
Through promotions and incentives and by continuing to highlight new technology and best practices, encourage and accelerate industry innovation and increase relevancy and engagement with consumers, the Postal Service's objective is to increase the long-term value of mail.
During the wrap-up and question and answer session of Gary's presentation, the hottest topic was the application process. It was clear that those in the room representing the Nonprofit sector of our industry had concerns with the amount of time and energy it took to get approved, and that some of the promotions and/or incentives didn't apply to their organization, or the ones they represent, based on certain requirements. Gary and his team at the USPS are fully aware of the industry's concerns and they are working to address them. There are four things that will help this; preparedness and earlier launch of the programs, longer promotional windows, variability in the promotion option and timing and added flexibility for customers.
A special thanks to James "J.R." Caine and the team at Pitney Bowes Presort Services for sponsoring the June Lunch and Learn. And don't forget, the DMAW has a great line-up of events headed your way:
July EdVent – Thursday, July 18, 6 pm: The Contextual Marketing Revolution – presented by Geoff Livingston, Author and Marketing Specialist, Lady Soleil, Inc.
MAXI Awards Ceremony – Wednesday, July 31, 2013, 4:30-6:30 pm
August Lunch and Learn – Thursday, August 15: Multi-channel Attribution for Non-profits – presented by Angela Struebing, Agency Director, CDR Fundraising Group
_________________________________________________________________________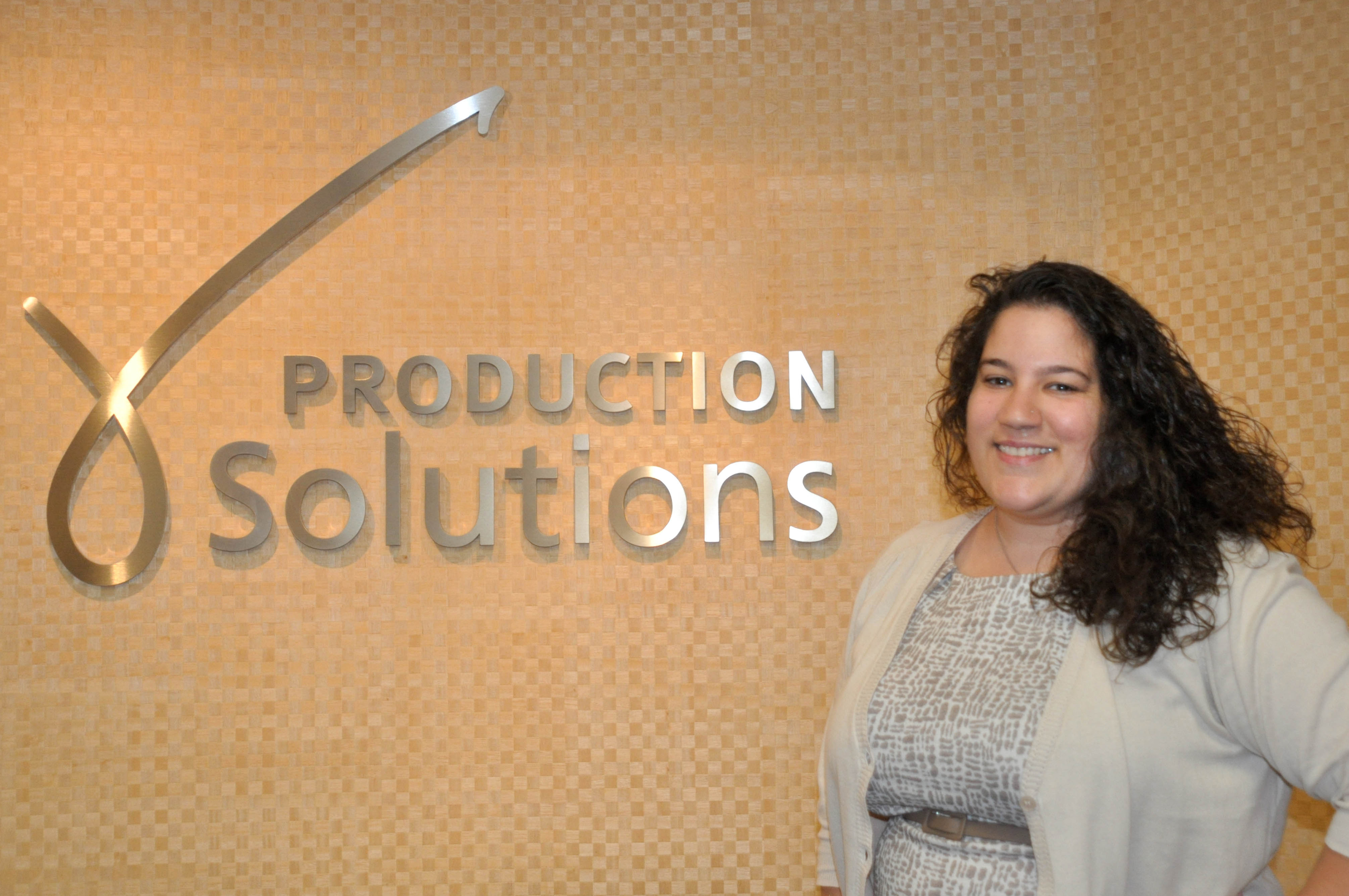 Amie Sharaf is a Senior Account Manager, cross-training as a Client Services Manager, with Production Solutions where she has worked since September 2009. She can be reached at asharaf@psmail.com.