MAXI Madness Strikes Again at National Harbor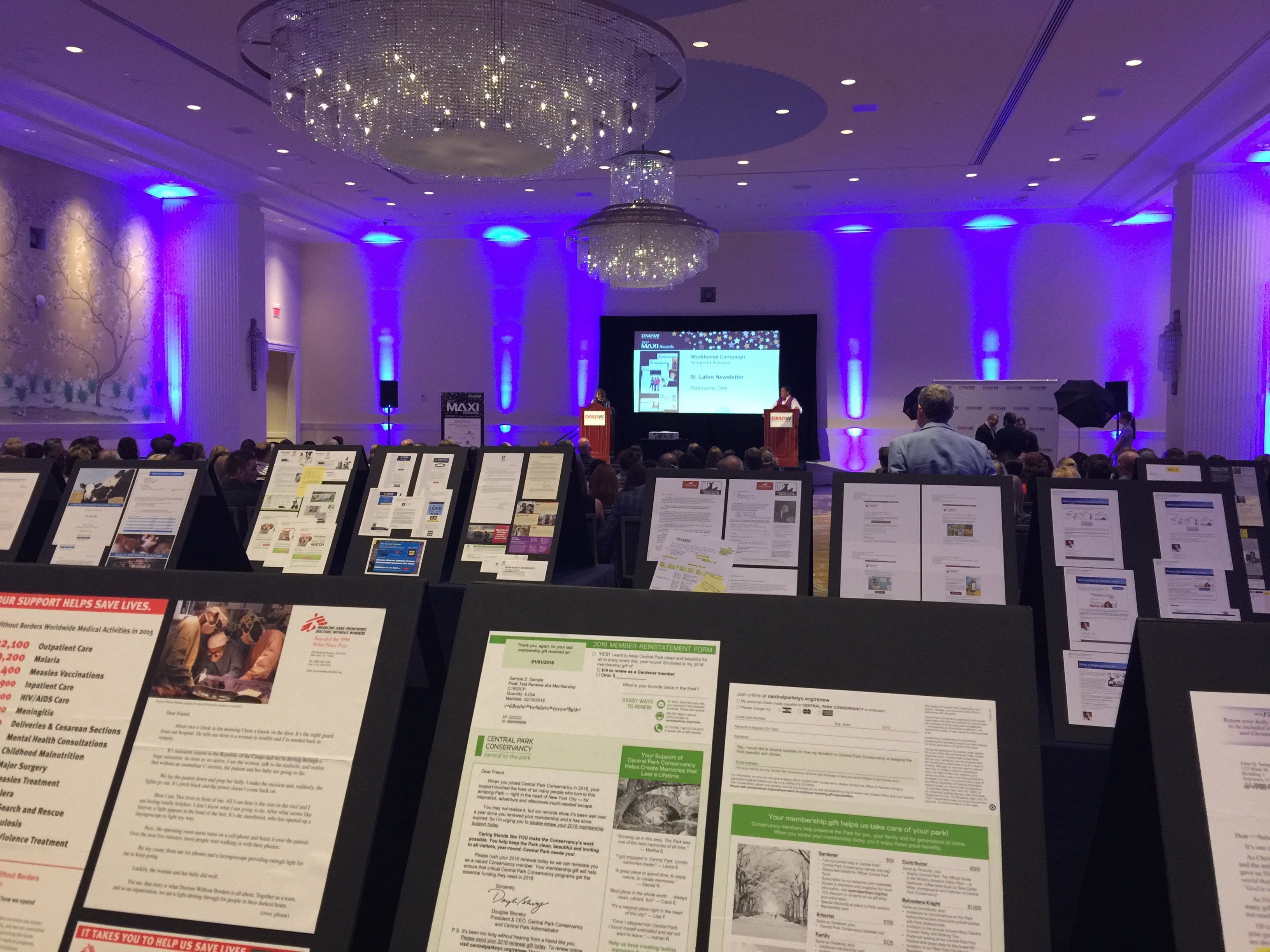 It was a star-studded afternoon as Direct Marketing's top fundraising experts and their guests gathered at the elegant Gaylord National Hotel at Washington D.C.'s National Harbor for the 38th Annual Marketing Awards for eXcellence and Innovation – the MAXIs!
The MAXIs have become one of the industry's most coveted prizes over the years because of their strict judging requirements based upon the most important numbers we track as an industry.
And more than 200 people were on hand to see the 16 Bronze, 27 Silver and 10 Gold MAXI winners receive their awards and enjoy a show filled with the corniest of corny direct marketing jokes—hosted by the lovely and talented Eva Bowie of Garrett O'Brien and the guy some people have come to know as Mr. MAXI, Stephen Godbout of Copybygod.
There were also two Big Idea winners:
They received one for their extremely creative and impressive paper ship package that included an actual paper ship, which children under Mercy Ship's care could put together. It doubled as a get-well card and as an involvement device that donors signed and returned with their contribution. I'm trying really hard to figure out how to work this one into my own clients' campaigns as it netted over $190,000 and an impressive (these days) 7% response rate.
They won for a monster of a lead-generating production that garnered a more than 4200% return on investment. By sending 27 individual postcards to the same audience of executives and development directors of food banks across the country, the Gabriel Group showcased how they could increase their brand recognition, fundraising and donor acquisition. Each card had a letter of the alphabet and corresponding selling point on it. And yes, the Gabriel Group knows they are only 26 letters in the alphabet; so the 27th card showed how the organization would go above and beyond to exceed their customers' expectations.
The evening was capped off with a cocktail hour – that somehow got started before the show (don't anyone tell the powers-that-be who put on the show, so we can make sure it happens again next year).  Light hors d'oeuvres, plenty of mingling and great conversation flowed amongst the winning displays after the show.
And a special thank you to all of the sponsors, volunteers, judges, committee members and everyone else who help make the MAXIs the fantastic show that it is every year.
If you're looking to get more involved with the industry, ask anyone at DMAW about becoming a judge next year, or you could help fill any of the many volunteer positions available.
That's it for now. See you at next year's MAXIs. And can you believe it—the MAXIs are almost 40 years old! That will be a show to remember for sure. But first we have to get through the 39th annual show next year on Wednesday, August 1st, 2018 at the Gaylord National Harbor.
---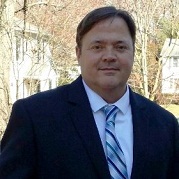 Stephen Godbout is a copywriter and creative director with 16 years of direct marketing experience. He can be reached at stephen@copybygod.com.