Monthly or Bust: Creating a Sustainer Culture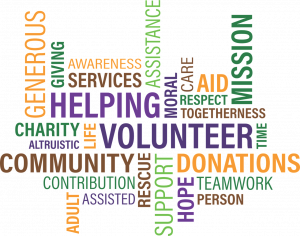 On his very first day as membership director, Dane Grams strove to make monthly donors the centerpiece to the Human Rights Campaign's (HRC) sustainer strategy.
Why? Well, as he convinced the HRC development team—and now the audience at the DMAW Lunch & Learn: Sustainer Recruitment and Engagement event—monthly sustainers give the most money over time.
During his presentation with National PTA's deputy executive director Karin Kirchoff, Grams used his experiences at HRC to demonstrate how growing your donor file and retaining them can be accomplished on the first ask—by getting them to sign up for monthly contributions.
"[Sustainer givers are] more loyal, build stronger relationships, provide a solid financial foundation and lower fundraising costs," Grams said.
The unique approach of asking for monthly contributions as the very first gift is a departure from the more traditional strategy of limiting sustainer asks to multiple givers and even multiple-year donors. At HRC, utilizing this so-called sustainer-at-birth scheme completely transformed the organization's culture, Grams said.
HRC's monthly giver file increased to 70,000 under this strategy, resulting in $1.05 million in consistent monthly giving.
The monthly gift became the primary ask in all channels—not just in the conventional direct mail, email and telemarketing media but also in street canvasing and mobile marketing (e.g. texting). Even in online giving, the monthly gift was the first ask that donors received.
Testing was critical to success, Grams acknowledged. For example, testing a new landing page with an upfront sustainer ask resulted in a threefold increase in new givers in 2016. From testing website pop-ups prompting monthly giving through the use of cookies to upgrade promotions for existing sustainers, HRC found ways to increase the monthly gift that now averages $16 per month.
After testing which elements lead to success, HRC invested in the infrastructure to efficiently process the monthly gifts and the resources to recapture lapsed monthly givers.
This investment, as well as HRC's sustainer strategy, certainly helped the organization capitalize on the "rage" donations after the results of the 2016 Presidential elections.
For those looking to grow their sustainer file and improve their retention rate, HRC's story of success is a learning opportunity. Plus, it doesn't hurt to have a tested and successful sustainer strategy ready to go for the next "rage" donation craze.
---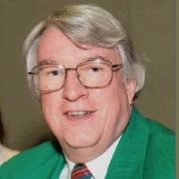 Jim Doyle is an adjunct instructor at American University and account executive at DirectMail.com in Washington, D.C. He can be reached at jdoyle@directmail.com or 443-223-4146.