Multi Channel vs. Integrated Marketing: A Crash Course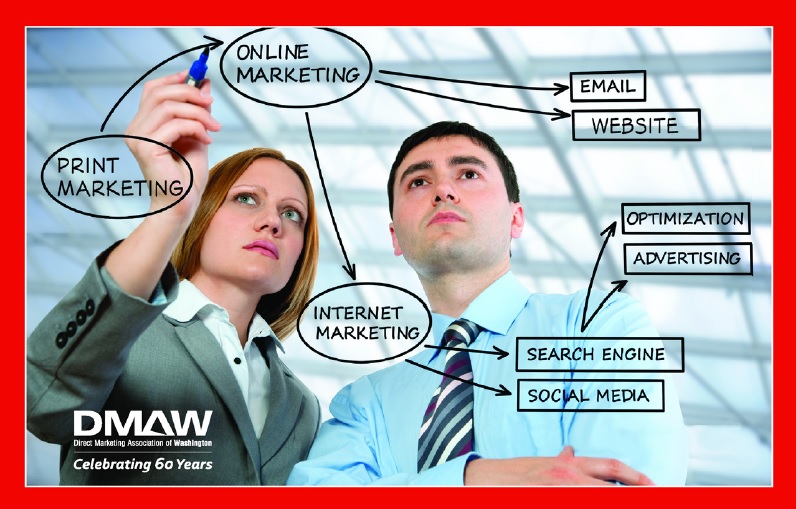 Last week I was excited to attend DMAW's Crash Course on Integrated Marketing. As a provider of content to the nonprofit industry, I'm always on the hunt for cutting edge information and making new friends – both easy to come by at this fun and informative daylong event.
There were four case studies followed by eight roundtables. Unfortunately, I was a little late (almost three hours with traffic from Baltimore!) so I missed Kris Murphy and Steve Blumberg from LMO Advertising talking about the outrageously successful experimental marketing campaign they conducted for the National Guard. But here's what I do know: it involved Superman. It involved movie ticket premiums. It worked. It was also top secret and no slides could be shared with anyone so I couldn't tell you much here anyway. Or I'd have to kill you. But I'm sure Kris wouldn't mind if you called him.
I can, however, summarize my findings from the other three presentations that were completely engrossing:
First, we should be clear that multi-channel marketing is not integrated marketing. Multi-channel is the ability to deliver messages using various platforms. Integrated marketing delivers a single campaign with a consistent message to potential donors using various platforms.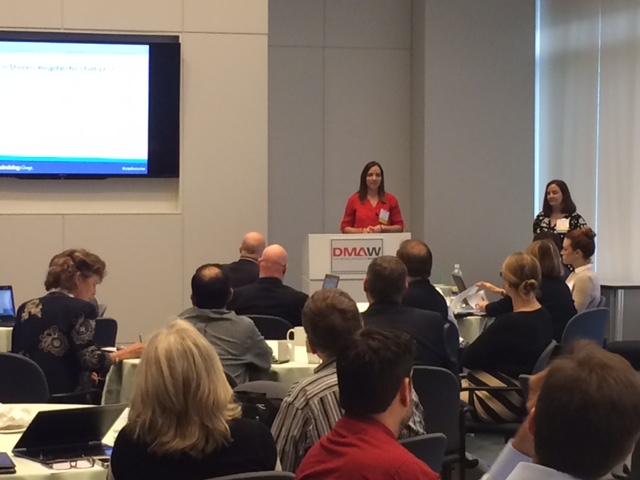 (Jenna Taylor-Gonzalez, Shriners Hospitals for Children and Dawn Iype, CDR Fundraising Group)
Dawn Iype from CDR Fundraising Group, showed us samples of fabulous campaign art (WWP, CAP, Shriners) adjusted for multi-channels. It was easy to see how the message was reinforced when all the products supported each other so clearly. This included: using analytics as part of the planning process and focusing on the donor funnel; making sure the creative and offer matched across all channels; and that they achieved both maximum breadth and depth. In other words, contact as many people as often as possible using all channels available until returns diminish or opt-outs increase. They also stressed that coding is as important as creative and must be constantly tracked, measured and evaluated. Their strategy included a lot of segmentation and testing that was carefully planned – for a $35,000 matching campaign. Not only did they meet the match 12 days into an eight-week campaign, but they were also able to raise over $672,000 by switching the language across all channels! Key takeaway: You need to optimize when adjustments have to be made – time is money!
Next, Mary Getz from the Lukens Company and Debbie Johnson from the National Committee to Preserve Social Security & Medicare blew me away with their "Goldilocks Challenge" to find the right media mix for the right audience. The key to the success they were able to achieve is in the close coordination between their direct mail and digital teams. They tested into very specific geographical regions using direct mail, pre and post email, search and display advertising, LinkedIn, Facebook, remarketing, and telemarketing. For example, targeted regions that received direct mail combined with Facebook advertising and automated phone calls saw response rates that indexed well over 100% compared to the control region. By using their particular multichannel approach, NCPSSM was able to both improve inactive re-engagement and grow their online list.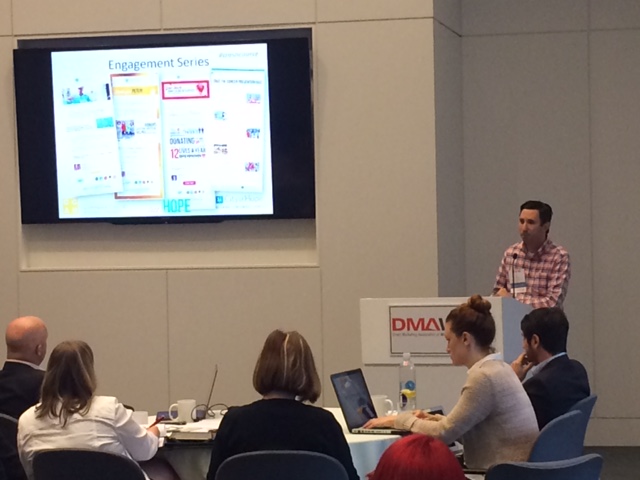 (BJ McHugh, CCAH)
Lastly, Brenna Holmes and BJ McHugh of Chapman Cubine Adams & Hussey (CCAH) opened their session about Peer-to-Peer and the power of integrated channels by reminding us that "donors are aging and many are permanently lapsing." They made a great case about how peer fundraising can be mixed into other channels. For example, receiving a donation request from someone you know is 300 times more effective than receiving the same solicitation from an organization. In other words (and numbers): personal email open rate is 90% versus organizational at 17%. That translates to an average donation rate of 25% versus .08%! People are more likely to give if asked by a friend or family member. Makes sense, right? Using this theory across integrated channels, Brenna and BJ illustrated how they used personal fundraising pages. This included training fundraisers, keeping them engaged, collecting information, and helping to find the best ways to do peer fundraising (races versus personal pages, etc.) By using both email and direct mail to recruit and train fundraisers, they had a 15.5% increase in fundraisers, resulting in a 94.6% increase in donations. And their dollars more than doubled. As peer-to-peer fundraising grows, so do all the other channels, including online.
I think the biggest takeaway of all is to not forget any pieces of the pie to test. It will ultimately help with your online growth.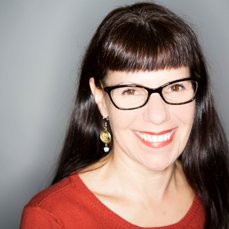 Pia Payne is the Associate Publisher & Brand Manager at NonProfit PRO (formally FundRaising Success), a strategy leadership and best practices guide for nonprofit organizations to help them learn to raise money and manage better internally. She can be reached at ppayne@napco.com or at (215) 238-5377