We entered muggles. We left magicians.

I think it was Dumbledore who once said, "Magic is best taught in the morning."
In truth, I'm not sure he said this.
But morning was the perfect time for DMAW to host "Mid-level Magic"—taught by marketing masters Lisa Maska, CFRE and Jillian Leslie of Lautman Maska Neill & Company.
Lisa and Jillian opened this great Wake-Up & Learn event with the question that had brought us all to SEIU at 8am that morning: "Why is mid-level important?"
The answer: While giving continues to remain flat at 2% of income for the majority of donors nationwide, higher income donors ($100k-$200k) today donate 2.6% of income annually, which means a greater ROI opportunity if you devote the resources and time to properly cultivate this segment.
So what exactly constitutes mid-level? For some organizations, it might be $500-$4,999 donors, but the range can vary. In determining the sweet spot for your organization, Lisa and Jillian agreed that a good starting point is to look at the staff resources available for one-on-one donor contact and cultivation.
The mid-level range should encompass the group where you can begin to incorporate some cultivation and personal contact. They're not yet at the point where virtually all solicitation is made via personal calls or visits, but they're above being solicited via direct response campaigns alone.
It's important to make mid-level donors feel special. Techniques that can help achieve this include providing these donors with insider info, educating them on your organization's long-term needs, and focusing on the impact of what their giving has helped accomplish.
Mid-level donors don't necessarily need completely different packages than those being developed for your core DM program. Sometimes small tweaks, such as going from a window to closed face carrier or adding a gold foil decal (which produced a measurable lift in return for one client), can create a higher-touch look/feel to make this segment feel important.
When it comes to types of marketing contact, Lisa and Jillian said it's good to remind others in your organization that NOT ALL HIGH $$ DONORS ARE THE SAME. Many are fine with (and want to continue receiving) DM contacts once they become mid-level.
And when it comes to contact frequency, remind everyone that EVEN IF YOUR ORGANIZATION CUTS BACK ON YOUR # OF ASKS PER YEAR, OTHER ORGANIZATIONS WILL NOT CUT BACK.
Avoiding friction between DM and major gift officers is another important tip for mid-level magic, as too much friction can lead to donors not being contacted enough by either. Some suggestions for winning major gift officer buy-in included sending DM pieces with softer asks, or as in the case with one of their clients, inserting lift notes with personal messages from each gift officer in DM packages.
Lisa and Jillian also noted the importance of simply knowing your donors (what message were donors acquired on…were they acquired on premium) and saying "thank you." TY calls from staff/board or TY postcards are a great technique as they can't be mistaken for another ask.
Finally, Lisa and Jillian reminded everyone that what may work for one organization may not work for others when it comes to mid-level programs.
Some organizations may have success with designated upgrade ask packages…others with asking donors to join a named higher giving club/society. Some others might simply include higher amounts in the ask string, without specifically calling out that they're asking them to upgrade.
The bottom line… get out that magic wand and test different approaches to see what works best!
---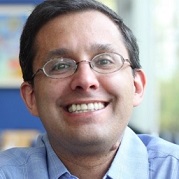 Mark Gould is the direct marketing director at AIPAC and can be reached at mgould@aipac.org