Fundraisers Face Significant Retention Decline

Retention matters. It is sometimes the greatest—but most profitable—challenge you may face as a fundraiser. And it's getting harder.
That's why DMAW is hosting a Lunch & Learn to provide a Retention Roadmap—answering your top retention questions and putting you on a path to file growth.
For the past 10 years, donor retention has been decreasing; only 45 percent of 2015 donors continued to give the following year.* The continued decline of donor retention is alarming, as fundraisers shift their strategy towards 'Retention Marketing' and focus more on the profitability of the donors acquired.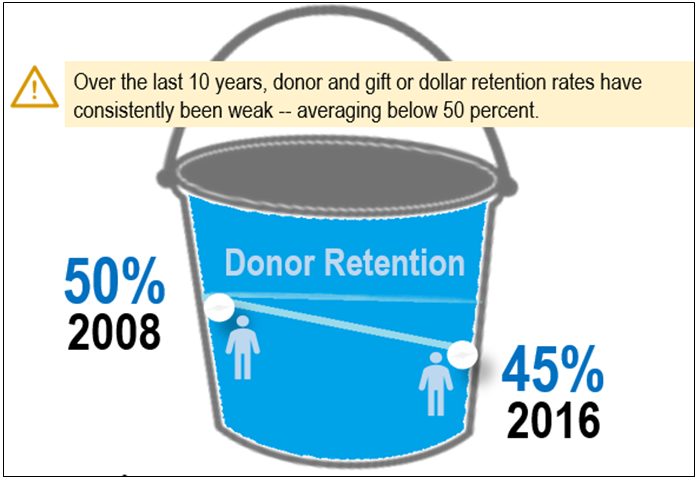 Data Source:  The Fundraising Effectiveness Project  2017 Fundraising Effectiveness Survey Report.Visual:  DonorTrends 2017 Fundraising Effectiveness Survey Report Infographic
If you're among the many fundraisers who see improving retention as the number one priority, join DMAW's Retention Roadmap: The Guide to Converting, Retaining and Reactivating More Donors event on May 18th. To help you reach your retention goals, we'll be answering these questions at the Lunch & Learn:
What retention metrics should I calculate and how often do I need to update them?
Does tracking retention by channel really matter?
How much should I spend on new donor acquisition vs. retention?
Do I need to improve retention? Does it make sense to keep low dollar donors?
How much does an increase in retention add to my gross revenue? Is it worth it?
How do I strike a balance between growth vs. net efficiency?
How do I account for 'flash philanthropy' generated from events like 'The Trump Bump' or humanitarian crises [like an earthquake]?
How much am I willing to spend to:

Acquire a new donor
Convert donors [get a second gift]
Retain an existing donor
Reactivate a lapsed donor

How can I identify the donors that meet my 'spend' criteria?
What are the most common tactics/techniques used to increase retention?
What do you want to know? Get the answers to these questions and more on May 18th. We look forward to seeing you.
---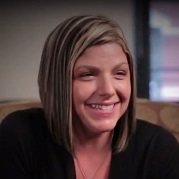 Caity Craver is the CEO of DonorTrends and can be reached at caity.craver@donortrends.com.
* The Fundraising Effectiveness Project  2017 Fundraising Effectiveness Survey Report.