Online Fundraising Best Practices for Nonprofits

Best Practices and Bold Innovations: Recapping the Best of Bridge Lunch and Learn
If you missed out on the 2018 Bridge Conference like me, I hope you made a point to attend DMAW's Best of Bridge Lunch and Learn on October 18th!
At this Lunch and Learn, one of the most popular sessions from this year's conference was recapped by Kerri Kerr, Chief Operating Officer at Avalon Consulting Group, Myles King, Director of Annual and Digital Fundraising at The John F. Kennedy Center for the Performing Arts, and Laura Connors, Vice President of Membership at the National Parks Conservation Association.  Entitled Perennial Favorites: Annual Fundraising Campaigns, FTW!, Kerri, Myles and Laura held a discussion on best practices and innovative ideas for various types of anchor campaigns, including End of Year campaigns, eRenewals, Matching Gifts, Anniversary campaigns, and Engagement campaigns.
Reminding us of the adage "we are not our audience," Kerri noted that at best, an organization is able to get in front of their most committed supporters once a week, through any channel. Thus, when implementing an anchor campaign, organizations need to ensure that their campaign is sticking to best practices: that the campaign is branded, has a clearly defined goal, and a deadline in order to drive urgency.
But aside from adhering to these best practices, organizations should innovate!
Kerri referenced the National Museum of the American Indian's recent eRenewal effort. Even though the campaign had hit its fundraising goal days before their deadline, they decided to increase their campaign's goal. NMAI realized that if the message was resonating so well with donors, they should take full advantage of that success, and see if they could turn it into more donations. The result was that it was NMAI's highest performing eRenewal series yet!
Laura described NCPA's efforts to involve their board members in different ways. From utilizing a crowd speaking platform called "Thunderclap" to including their board members on their End of Year Matching Gift email campaign, these bold efforts paid off: not only did "Thunderclap" help spread the word about their campaign and increase revenue, but one board member decided to make an additional, large donation, so that NCPA could increase their End of Year campaign's matching gift amount!
Of great interest to me (a history major!) was the Kennedy Center's Anniversary campaign celebrating President Kennedy's 100th birthday on May 29th, 2017. Named JFKC: A Centennial Celebration of John F. Kennedy, this multichannel campaign resulted in nearly $550,000 in gross revenue!  This campaign differed from past Kennedy Center fundraising efforts in that it was themed around President Kennedy himself and his support for the arts. By referencing the popular president's legacy and not solely discussing performing arts (as had been done in the past), they were able to diversify their audience and mail new lists (such as museums and historical societies) and harness elements of the President's image when branding the campaign ("35 Days of Giving" in honor of JFK being the 35th president). On their website and through their emails, the Kennedy Center also created a series of videos telling "the story of JFK" so as to engage donors with the campaign. The Kennedy Center even included major donors in select portions of the email campaign, but before scheduling those sends, the Kennedy Center "primed the pump," and told these prospects of the upcoming outreach. This created a new avenue to engage with major donors and kept JFKC on their brains!
From this discussion, we see that a healthy mix of best practices, bold innovations, and teamwork really does result in greater success! I'll look forward to the next Lunch and Learn, and will certainly plan to attend the Bridge Conference next year!
---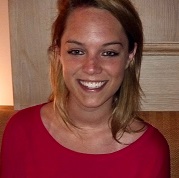 Rachel Henzlik is a Direct Response Specialist at AARP Foundation. She can be reached at rhenzlik@aarp.org.