DM 201: Stop Getting Comfortable and Start Innovating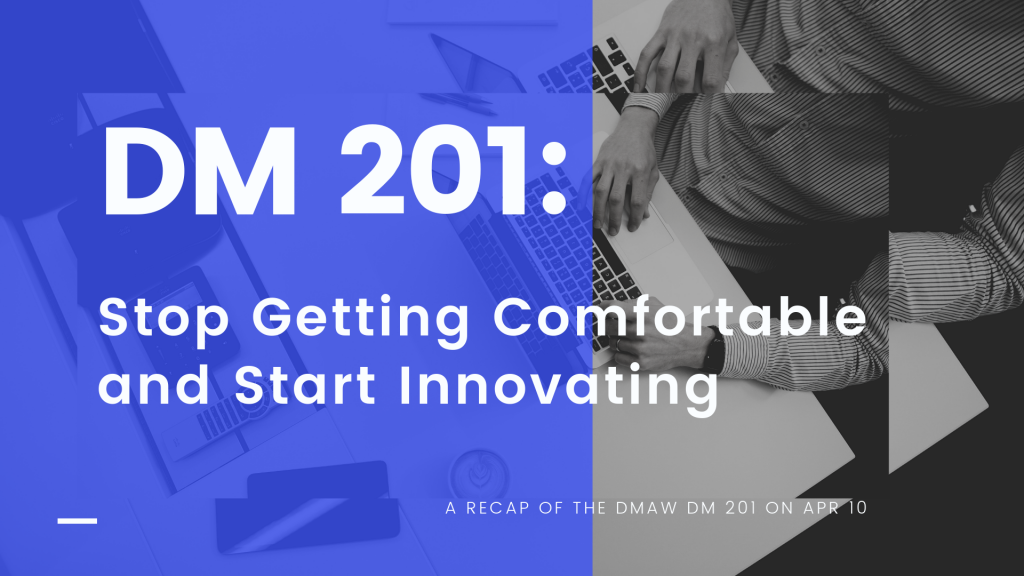 DM 201 is an intermediate-level course that's perfect for anyone who already has some direct marketing experience under their belt—whether at an agency, nonprofit, list broker, production company, or analytics firm—and wants to go beyond the basics.
Somewhere between being a total newbie and seasoned vet things start to fall into place. We get comfortable with what we're doing, the day-to-day tasks become second nature, and our instincts sharpen. It's also when complacency can sneak in. Armed with experience and best practices, it's tempting to run on autopilot rather than continually challenging our assumptions.
This session challenged that tendency and pushed us to break out of our routines and find new ways to be creative, innovative, and data-driven.
Avalon's Kerri Kerr set the tone for the day when she cautioned us to "test your instincts, trust your data" and Eidolon Communications' Dennis Lonergan schooled us by showing that over and over again, even a room full of direct marketing professionals couldn't correctly identify test winners (full disclosure—despite my best efforts, I missed the mark on most of them ¯\_(ツ)_/¯ ).
Over the course of the day, fantastic presenters helped dismantle stale practices and shared techniques for thinking out of the box when it comes to mid-level donors, shifting how we analyze donor value, maximizing returns on renewals, and using integrated marketing to engage the best-performing donors on your file.
And they reinforced the things we already know to avoid, but sometimes fall victim to: assuming the same approaches will work for different clients, conflating what we like with what donors like, and getting too attached to the same old packages. Each presentation demanded we shake things up!
Should you go to DM 201? If you've mastered the basics and want to keep developing your skill set, are looking for concrete examples and ideas you apply to your own work, need an opportunity to look at direct marketing with new eyes, and if you want to connect with other people in the exact same boat, the answer is a resounding "yes." You'll walk away with a wealth of new ideas and a fresh approach to DM—I certainly did.
If you missed DM 201 in DC, then be sure to register for the DM 201 event in Philly on May 22 before it fills up!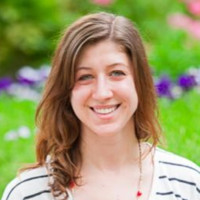 PK Drago is an Account Executive for Lautman Maska Neill & Company. She's a mission-driven data nerd with over a decade of experience supporting nonprofits. You can reach her at pkdrago@lautmandc.com where she's happy to discuss all things fundraising, direct marketing, and The Golden Girls.